Lopaka Rootz Encourages Living Your Best Life at Local Mid-Winter Reggae Fest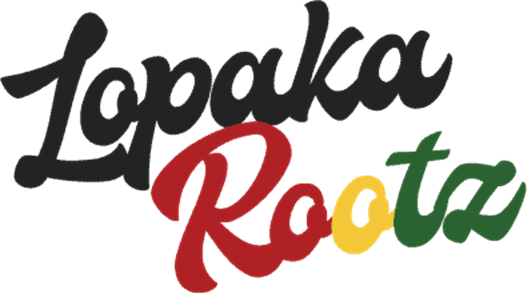 Erie, Pa, 14 March 2023 — What are you doing to live your best life? After attending a local Mid-Winter Reggae Fest on February 11th at Basement Transmissions, I found myself in contact with an  artist that can uplift listeners with his positive energy as he seeks to live his own best life. Lopaka Rootz, from Kailua Kona, Hawaii, spreads the positivity associated with reggae and reggae inspired music.
Lopaka began writing music about 15 years ago and has been a professional recording artist for about seven. While he typically focuses on rhythm and vocals, Lopaka utilizes the drums, bass, keys, guitar, trumpet, and saxophone to contribute to the intense soul and spiritual center of his music. His greatest classical influences include Bob Marley, the Beatles, and Bob Dylan.
Reggae has impacted the life of Lopaka. He interprets Reggae as a way for individuals to channel positive energy and spread it with a passion. "I am thankful and blessed to be a reggae musician and artist," reflected Lopaka. The positive messages and energies acquired from the genre and community reflect peace, love, unity, and respect. Very rarely has Lopaka encountered incidents of hostility amongst crowds of Reggae shows. This is likely to be due to the connections that people are trying to develop and strengthen.
Lopaka hopes his music can aid in the fulfillment of self-peace, love, and understanding. In the experience of life, people are encouraged to stay inspired and work toward their dreams. He pointed out the brevity of time that each of us spends here on Earth and motivates each of us to utilize these experiences to live our best lives.
In fact, one of Lopaka's most popular songs that changed everything in his life, "Living My Best Life," encourages this message by musical manifestation. Before the writing and release of "Living My Best Life," Lopaka was struggling as an artist to get heard. The radio was failing to pick up any of his songs and the crowds of shows were minute. Through music and the chanting of the words from "Living My Best life" good things continue to happen for Lopaka. It just keeps getting better. For example, Lopaka had found his life partner, Laura, and together are able to share in the creation of their newborn son, Koa James Lyric Rootz. Lopaka contributes the abundance of good in his life to positive intentions and manifestations.
Lopaka's first local performance on the East Coast occurred downtown at Basement Transmissions, located on 145 West 11th Street, on February 11th. While he was nervous about perceptions of him as a solo artist, Lopaka performed an ethereal set. Family, friends, fans, and Reggae enthusiasts all gathered to support the positivity of the set. "The energy and the vibe were surreal. We elevated when everyone started singing "Living My Best Life" with me," noted Lopaka on his experience performing at Basement Transmissions.
Lopaka will be returning to the Grass Valley in Northern California on April 21st, 2023, to perform at the Gold Vibe Kombuch. The last time that Lopaka performed there, at around this time last year, he performed at the Dry Diggings Festival alongside Rebelution, The Movement, Matisiyahu, and other members of the reggae community.
If you want to become more familiar with the reggae community and the music associated with it, streaming Lopaka Rootz on Spotify, or any other streaming platform, is a great place to start. To keep up with updates in the best life of Lopaka, follow him on Facebook, Instagram, or Tik Tok @LopakaRootz. Any further information regarding music, events, and bookings can be found at LopakaRootzMusic.com.