Students reflect on the legacy of a peer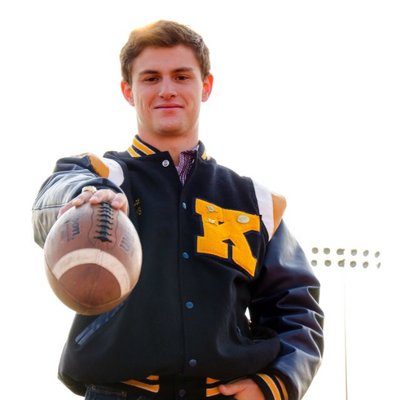 In both life and death, Jacob Herrit changed the culture of the Gannon University community. 
Herrit's friends and family attest that he brought joy and light to every space he entered. In death, he called attention to the importance of mental health and taking care of one another.  
Herrit passed away on March 14, 2021. Gannon has not been the same since. 
Since Herrit's passing, mental health resources at Gannon have increased, and the stigma surrounding mental health and reaching out for help has decreased. Herrit's death was a catalyst for change on Gannon's campus.  
Herrit attended Knoch High School, graduated in 2018 and went on to attend Gannon University.  
AJ Karenbauer, a senior at Edinboro University, went to high school at Knoch with Herrit.  
"Jacob was an honest, down-to-earth man who always had my back," Karenbauer said. "I would say the most important thing to Jacob was to make people he cared about feel appreciated. He is someone I could rely on for advice. Anything I needed, he would be there." 
Karenbauer has many fond memories lifting weights and training with Herrit, which they did together quite frequently.  
"He would always complain about doing cardio, but I would make him," Karenbauer said. "Another good memory I have is when he ran through a door and I was on his back because I was trying to stop him. That was two years ago today, which is kind of weird to think about." 
Andrew Mullen, a senior at Washington and Jefferson College, grew up with Herrit. He first met Herrit in fourth grade when they played together on a travel basketball team.  
"Jacob was easily the tallest and most athletic on the team, and I'm sure all the other players will attest to that," Mullen said. "The first thing I noticed about Jacob was his laugh. He had a very contagious laugh, and that was when we first started being friends." 
Mullen said Herrit was a selfless and well-rounded person, even from a young age. 
"He was always someone I could talk to and not have to worry about any judgment or criticism," Mullen said. "Jacob was a great friend to me – we grew some distance by going to different colleges, but that made getting together with him and the boys even better." 
Mullen also has many fond memories with Herrit, specifically on the high school football field and in the locker room. But their connection extended beyond school. 
In February of 2021, Mullen attempted to teach Herrit how to ski. 
"Being Jake, he began to catch on rather quickly, and looked at it with great optimism." 
Javier Valeiras, a marketing MBA student, was Herrit's roommate at one point but ended up becoming close friends. 
"He was the last person I talked to before bed and the first when I woke up," Valeiras said. "The first time I met Jacob was when he entered the room once I had already arrived from Spain to start the school year. I was so happy that we were relatively two people who coincided in many things and responsibilities. We became very good friends in a very short time." 
Valeiras has many memories with Herrit, but one of the most special is one of his birthdays that he spent with Herrit at his home in Butler. 
"He had a basketball hoop and we could play with his brother too," Valeiras said. "I met all his friends from high school and around the area, and we did so many things that weekend that I remember it as one of my best birthdays." 
Herrit loved working out and exercising, and he was an outstanding athlete. He received a scholarship to West Point, along with a National Army ROTC scholarship, but he ultimately chose Gannon. Herrit loved his country and served it through ROTC. He planned on serving in the military after college and wanted to retire as a policeman. Herrit even received a Citation Award from the Ocean City Police Department for his outstanding service alongside them two summers ago. 
Herrit was also extremely competitive. 
"I think he looked up to people who wanted to succeed and better themselves," Mullen said.  
Latin American and Spanish music and cultures were also of great interest to Herrit.  
"He was a boy who wanted to see and know the world, and Spain was one of his next destinations to visit," Valeiras said.  
Herrit was outstanding on the baseball and football fields as well. His friends and teammates say he was the kind of teammate who led his peers both on and off the field. He was a friend to all, and he loved and served others with everything he had. He led with both words and actions and was a man of integrity.  
"Jacob influenced me in many things in life, especially my mindset for many things is not the same as it was two years ago thanks to him," Valeiras said. "He helped me a lot with my sports mentality on the one hand, and on the other he made me a better person."  
Herrit impacted Karenbauer in this way as well. 
"Jacob influenced me mainly to just strive and be a better man," Karenbauer said.  
Karenbauer also looked up to Herrit as an athlete. 
"When I first met Jacob, I was so happy because he was one of the great athletes when we were young," Karenbauer said. "He was always way bigger than everyone else at that age, so I looked up to him in that regard because he just seemed like an older kid. I was surprised at how nice he was to me because usually when you think of a good-looking kid that's really good at sports at that age, you would think they would be cocky, but he would go out of his way to make conversation with me, which made me feel important that this kid I idolized at the time would do that for me." 
Max Zimmerman, a senior exercise science major, met Herrit their freshman year, when they both played baseball at Gannon.  
"He was always one of the more fun guys on the team, and was always looking for something to do," Zimmerman said. "Jake definitely prioritized fitness and eating. He was an athlete and you could tell by looking at him." 
Herrit and Zimmerman bonded over their mutual appreciation for social activities. Zimmerman said Herrit loved to connect with other people. 
"Jake was memorable because he was always a smiling face and left a great impression on people," Zimmerman said. "I don't remember a single conversation with Jake where we weren't laughing about something. Jake was an admirable guy – a great friend and teammate." 
One of the best memories Zimmerman had with Herrit occurred the summer before their junior year. 
"We took a speaker outside, cooked burger and had a few beers and invited a bunch of friends over and just enjoyed the perfect summer day," Zimmerman said. "I'm so blessed to have that memory and others to look back on from the short time I knew Jake." 
One of the most important things to Herrit was his younger brother, Luke Herrit. He led and mentored him like a teammate, Valeiras said. 
"The person who mainly influenced Jacob was his brother Luke, who today I love him as my own brother," Valeiras said. "He always cared for him, advising him on the next steps he should take in his youth, so as to not lead him down the wrong path." 
Herrit was very close with his parents as well. 
"I remember that Jacob always called his father after each game," Valeiras said. "His father is a very good person, and he always helped Jake in whatever way he could and needed. His mother is another angel who always wanted the best for his son." 
Above all, Herrit's friends, family and acquaintances say he showed kindness and compassion to every person he met. He brought joy to every situation, and he lit up every space he entered. He was deeply passionate about life, which overflowed into his relationships with the people around him.  
"Jacob was very special to me because he was a person that, when you began to get to know him better, you already wanted to have him by your side for life," Valeiras said. "He was one of those few friends who could share anything about your personal life, and he was always available to advise or help me." 
Herrit was always willing to help others, even at his own expense, Valeiras said. 
"Jacob was one of the most polite, kind and fun people I have ever met," Valeiras said. "He was a person who could not say no to anyone; he always wanted to help those who needed him even if he did not have time to do so. I never met anyone who didn't liken Jacob." 
Mullen experienced this kindness from Herrit also. 
"I knew that he had battled adversity throughout his life and he still managed to treat me and anyone else as well as they would want to be treated," Mullen said. "Many times I have experienced Jacob's selfless acts, and I am so happy to be able to say that. I miss Jacob so much and I think about him very often. My prayers are with his friends and family. Miss you brother." 
Herrit leaves behind a legacy of love, kindness, dedication and advocacy. The Gannon community is not the same without him, and we are forever changed because of him. He will be forever loved and missed by his friends, family and peers who carry on his legacy and remember him fondly.  
"I pray that because of this terrible event people can be more open in sharing their struggles," Zimmerman said. "Prioritize dialogue with friends about mental health and feelings. No matter who you are, you matter. It's no lie when they say the world is better with you in it. It is." 
ANNA MALESIEWSKI