Blind date with a book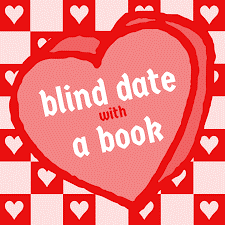 Ali Smith, Arts and Leisure Editor
February 11, 2023
Erie, Pa, February 9, 2023 — Don't have a date for Valentine's Day? Instead of going on a blind date with a human, go on a blind date with a book! This year Sigma Tau Delta, Gannon's English honors society, is holding their second annual blind date with a book event, inspired by the same concept held at Barnes and Noble.
Donated books are wrapped in paper, and the concealed cover details the genre and a bit of background about the book. This would also make the perfect wallet-friendly gift for a friend or valentine.
Book prices range from $1 to $5 depending on the condition and covering of the book (hardcover vs. paperback). All proceeds go to support Sigma Tau Delta for service opportunities and help the fraternity hold events for the community, like last week's open mic and music night in Waldron.
Gift wrapped books will be sold Monday and Tuesday outside of the Gannon bookstore in Palumbo.
For updates, sale times and more opportunities to support Sigma Tau Delta, follow the Gannon English department Instagram page @gu.english.