A View from the Sidelines
Being part of the sport means being an active team member on and off the field along with constant practice—well that is not always the case.
Sophomore mathematics major, Ross Mirenda, who has been wrestling for ten years, has not yet had his chance on the mat.
Due to a wrestling injury, Mirenda has been benched for this season until Tuesday, January 17th when he makes his debut back on the mat!
In the beginning of the season, Mirenda was practicing a move when the opponent performed a Fireman's carry. As his opponent was lifting Mirenda over his shoulders and back onto the mat, Mirenda's arm slammed to the floor—causing a fractured wrist.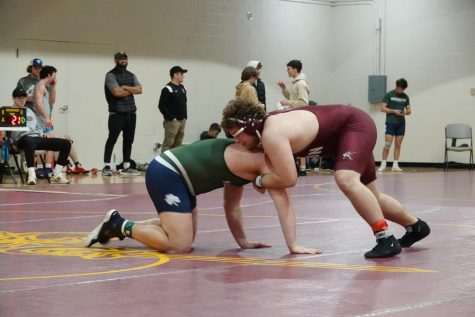 Having had a cast on for the past ten weeks, he was not able to partake in practices and matches at all this season.
While his injury may have put him at a disadvantage, it has given him time to observe the team and grow with them in a unique way.
Mirenda said, "It is great to see the crowd chanting for the team and to get excited about wrestling. This has also given him time to reflect on past seasons and recall what he enjoys about wrestling."
Which leads up to January 17th in the Recreation and Wellness Center at 6:00 PM for a Tuesday Throwdown where he looks forward to being back on the mat and wrestling for Gannon.
The men's wrestling team has had a successful season so far in which Gannon has ranked 14th in the latest NWCA Division II rankings.
On January 18th, the Knights are headed to Johnstown to play the undefeated Pitt-Johnstown, in hopes of giving the team their first loss. Leading up to the PSAC and NCAA II matches, the Knights are preparing for what is to come of their upcoming tournaments.