A Look into Women's Diving and Swimming
Swimming and diving are often looked at as an individual sport due to the amount of individual work, but swimmers and divers compete as a team.
While the women's team has yet to win an overall match, they have become close and have won events within the matches. Early in the season, on November 5th, the Knights competed at RIT, lost 146-154, and won six events.
Another highlighted match was on December 3rd, against IUP with a score of 139-154. While the Knights had multiple wins from different events, they still fell short of an overall win.
Despite this, the women's team has powered through the season as they prepare for PSAC.
Junior mechanical engineering major, Alex Pannemann, competes in the Sprint event. She has been practicing and competing for ten years before Gannon and said this has been a promising season.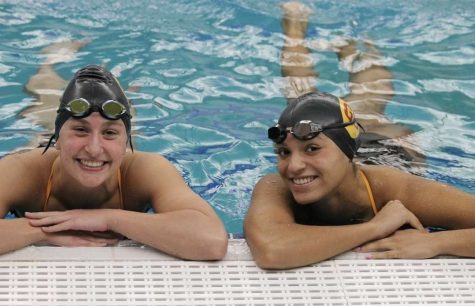 She said, "This season has started off really well compared to the last few and the women's team is in a good spot for the PSACs this year."  In 2021 and 2022 Alex had been awarded the PSAC Scholar-Athlete, and D2 ADA Academic Achievement Award Winner.
During last year's season, Alex achieved some new personal bests in the 50-freestyle in 24.53 seconds and finishing in 18th place, and the 100 freestyle at 53.81 seconds and placing 14th at the 2022 PSAC Championships. Along with also competing in the 200 freestyle and 100 butterfly.
At their Penn State Behrend dual meet, she won the 50 freestyle and second place for the 100 butterfly.
The women's Swimming and Diving team is preparing for their next match against Edinboro on Friday, January 20th at 5:00 PM at the Carneval Athletic Pavilion Pool in Erie.