'Degrassi' to return with new series
Teen drama reboot anticipated to add to HBO Max's successful list of young adult shows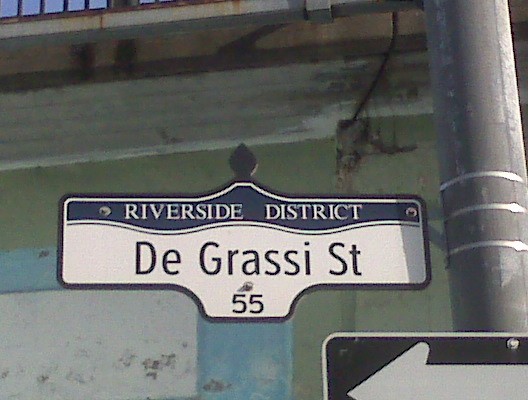 School is back in session for one of Canada's most popular teen show franchises. First airing in 1979 under the title "The Kids of Degrassi Street," this franchise has seen six different renditions, with the most current one being "Degrassi: Next Class" that spanned four seasons on Netflix and premiered in 2017 before being canceled.
Now, fans can rejoice; there is a new group of students returning to the familiar halls as HBO announced it has greenlighted a season of 10 hour-long episodes that will premiere sometime in 2023.
While HBO has stayed mum on much of the details, it has released some information about the show.
HBO has announced that there will be new showrunners and that title now belongs to Laura Azzopardi, who was a writer for "Degrassi: Next Generation." She will also act as executive producer.
Julia Cohen, who is also not unfamiliar to teen dramas as she produced multiple episodes of the CW's "Riverdale," will also be stepping into the showrunner role.
So far, the showrunners are the only members of the show who have been announced, though it is being reported that filming is to begin in the summer in Toronto.
It is reported that this will be a new cast, but there is no ruling out cameos from previous cast members.
Many cast members of "Degrassi: The Next Generation" and "Degrassi: Next Class" have stated that they would love to return.
Considering former cast members include the likes of Nina Dobrev, who played Mia, a young teen mom from seasons six through nine, and a very young Drake, who in his pre-rap career played Jimmy, basketball star turned school-shooting survivor from seasons one through eight, it would not be a large jump to assume that cast member cameos would be desired by producers and fans alike.
With the episodes airing on HBO Max, there is much wonder surrounding whether this Degrassi reboot will rise to match the more recent success of the streaming service's original teen drama, "Euphoria."
HBO found great success with this show, which is currently airing its second season and has received high praise across the board from critics. In addition, it took home wins during last year's cinematic awards.
That being said, HBO Max has failed to attract a greater young adult audience beyond the likes of "Euphoria."
Its other original teen drama, "Genera+ion," first aired in March of 2021 and by September had been canceled after just one season.
With a previous fanbase and a history of success, Degrassi is not a bad gamble for HBO to take. Beyond a new series, the new show comes with an additional 14 seasons that will be readily available for teens and young adults to binge in preparation for the release.
The streaming rights for "Degrassi: The Next Generation," were bought by the platform, which will add the series to its services sometime this spring.
So, while there is a bit of a wait until 2023, there is a lot to look forward to and 14 seasons to tide viewers over until then.
MADYSON WAKELEY