The Weeknd spoils Super Bowl Sunday for fans
Football and music fans alike cannot make heads or tails of controversial halftime show from famed singer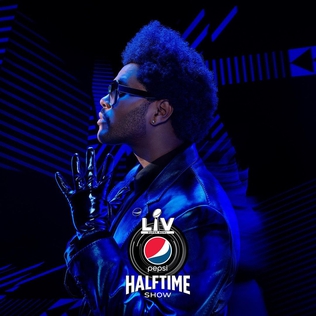 Ali Smith, Roundtable Editor
February 10, 2021
The Super Bowl Halftime Show, along with the highly grossing, celebrity-starring commercials, is the one thing viewers are interested in for the annual event if their team isn't competing for the ring.
Oh, and the food.
As a Steelers fan who knew Tom Brady would win, as always, I was purely invested in the halftime performance.
Additionally, as a music lover, I was anticipating an uplifting show to offset the traumatizing year we have all experienced in wake of the COVID-19 pandemic.
I was sorely disappointed.
To begin, The Weeknd's music does not appeal to a wide variety of viewers, especially the older generations who live for the annual Super Bowl.
Honestly, his music barely even appeals to the younger generation anymore.
His musical prime had reached its peak after his 2016 album "Starboy," and now, it's time for retirement.
From the moment the display began, it was chaos, and it carried this tone until its firework finish. From the clones, in their scary bandaged display, running around like chickens with their heads chopped off in a room of golden lights and mirrors, to the unorganized, seemingly unpracticed high school marching band display on the field, the show was unimpressive to say the least.
At one point, I even joked that my high school alma mater's marching band could have put on a better show, but it probably could have.
Midway through, the marching squad attempted to make a shape with their masses in the center of the field, but no one in the room could figure out what form they were attempting.
My Google search was also inconclusive.
Some even commented on social media that the clone squads' outfits looked like the costumes from the horror movie "Us," which was one of the scariest movies I have ever seen.
Was this his intention, to scare his audience?
Was he only trying to recreate his bandaged, post-surgery headshot? Or was there a greater message missed by viewers?
Also, there was no great surprise or special guest, which is typically expected for an event so dramatic.
The Weeknd has a voice similar to Michael Jackson in terms of range, pitch and tone.
However, Jackson's 1993 halftime performance will forever be one of the greatest, and The Weeknd will fade out of the memories of football fans within the next week.
Although he did perform some hit songs, such as "Save Your Tears" and "Blinding Lights," The Weeknd's presence alone was not sufficient for the monumental Super Bowl Halftime Show, and this was overcompensated for by over-the-top displays and clone chaos.
ALI SMITH