'Royal Pains' floats to the top in sea of medical shows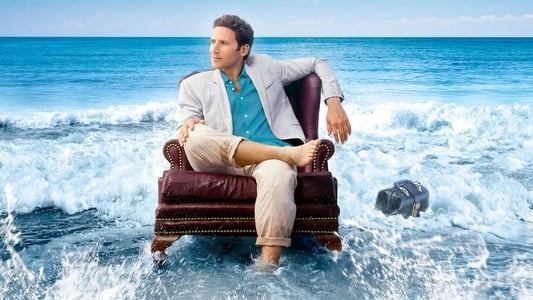 Medical shows can feel played out these days, with their over-the-top drama and stale themes.
However, on Amazon Prime there is a hidden gem that goes by the name of "Royal Pains."
Far from the standard doctor or hospital drama, this series covers the medical emergencies in the Hamptons.
Hank Lawson is our main character. After being blackballed from every hospital in New York City he goes to the Hamptons for a vacation.
There he stumbles upon a new kind of medical practice: concierge medicine. Now Lawson takes the medicine to his patients at home. He stitches up millionaire playboys in their mansions and gives stomach medicine to models in their summer homes.
Dr. Lawson is not alone, however, as he is in business with his brother Evan.
Evan handles the business end of their venture and never misses a moment to try and expand it. He spends his days attending country clubs and embarrassing himself on the golf course to get new and rich potential clients.
Divya is the physician assistant behind Hank Med. She hails from London and joins the brothers on most of their adventures.
Divya must decide between an arranged marriage to her best friend or stay in the Hamptons with Hank Med.
They run around the Hamptons and even travel to different countries bringing medical solutions to the rich and famous.
For those in the Hamptons who cannot afford medical care Hank Med does not charge them.
They run a free clinic thanks to all the extra money they get from rich clients.
On top of the standard checkups and physicals, Hank must diagnose and cure his friend Boris. Boris has a hereditary illness that has never been identified.
The plot centers around slowly finding Boris the help he needs to live a long life and raise his baby.
It is normal to feel like hospital shows all follow the same tropes as "Greys Anatomy" or "Nurse Jackie," but "Royal Pains" takes a less dramatic and more lighthearted approach.
The emotional issues and plot twists are subdued.
They are more subplots compared to diagnosing the patient and curing them.
People feel more invested in the patients because they stick around for a few seasons, not just one episode like other shows. The solutions to different diseases make the series unique as well.
Being a house call doctor, Lawson does not always have the hospital equipment he needs.
Instead of giving up, he improvises, making slings out of rope and beach boards, securing a water injured patient with a surfboard and life vests. Lawson is a veritable Swiss Army knife of medicine.
While the show is not inherently free on Amazon Prime you can watch it for free if you agree to watch with ads.
The show is one worth watching as a casual series. No need to binge every episode (though you may want to).
This show appears to be sticking around on Amazon Prime for a while, so watch at your leisure.