XXX's second album provides new relaxing take on hip-hop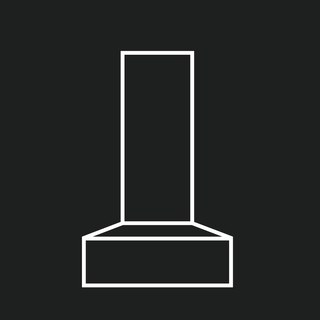 J-pop, K-pop, even C-pop have seamlessly been making waves in our Western culture. Whether you like it or not, many artists are taking notes from this influx coming from the east, but one sound that hasn't seen much light is Asian hip-hop. So, why is that?
Honestly, I think it's because rap music is the only relevant genre in the Western mainstream culture and because of that, Americans aren't as interested in other countries' rap sounds.
This is a true disservice to the sound that Korea and Japan have for hip-hop, and XXX's sophomore record "Second Language" is an excellent example of progressing not only experimental hip-hop but progressing hip-hop as a genre.
The reason that K-pop and J-pop have become so popular in America, I think, is because of how dry American pop music has become.
Even the best pop artists today are dipping their whole foot into the ocean of hip-hop, but Americans still want that fun and easy pop sound.
Even though this is its own topic, I argue that there is no difference between what K-pop and J-pop are producing right now than what pop artists in the late 2000s and early 2010s were doing. People my age, in college, are looking for a way to experience that in a new way.
XXX however have taken an interesting approach to hip-hop that might not be all that new, but the way they incorporate elements of industrial, drum and bass, and IDM is something to note.
Production by FRNK and lyrics/vocals by Kim Ximya make up XXX and they are a unstoppable duo.
Right from the first few seconds of the intro track you hear people playing billiards and making small talk.
You think you're in for a relaxing listen, but as the track builds, more synths are incorporated into the track that produce an array of sounds that are both soothing yet jagged in a way.
This leads into the second track "We Are," which is layered with a stabbing synth sound, a soaring horn and a bass heavy beat. Then you are introduced to the slick, cold and dry vocals of Kim.
This is one interesting and different approach to hip-hop. It produces a very energetic and bouncy feel that is unlike most hip-hop you hear today.
As the track keeps going you come to really appreciate the soundscape and feel the track produces.
There is a sense of relaxation in the backing beat, but a sense of urgency, or even intimacy, from the rest of the production.
The rest of the record is layered with anti-groovy, yet perfectly mind-numbing beats and flows.
The only real negative that I have with the whole record is that many of the tracks leave me wanting more from the group.
Each track has this lack of an ending, and the ending track "Desk Job" is a great example of how to not end a record.
At the end of the day this is an incredible combination of several areas of music from several pockets of the world and this is what hip-hop should be and this is what XXX is discussing on the record.
Hip-hop as of now is so oversaturated with the likes of sound cloud rap and mumble rap that the genre has lost where it came from.
XXX discusses how even though they might not speak the same language, it shouldn't matter because we have the same origins and the same beginnings
So, in conclusion I give the record a 4.7/5.
Happy listening, Gannon University!
ALLAN COLLINS
[email protected]