Classic 'Frankenstein' films to be shown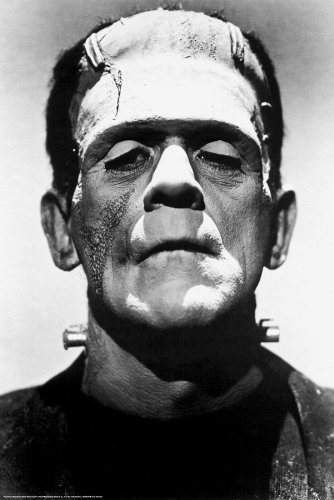 BAILEY MERRITT
staff writer
Classic movie junkies in the Gannon community have something special to look forward to later this week.
Gannon's "Frankenstein at 200" class will be hosting a double feature presentation of the original "Frankenstein (1931)" and "Bride of Frankenstein (1935)" at 6:30 p.m. Friday in Room 104 of the Zurn Science Center.
Snacks will be provided along with a question and answer session about the films before their showing.
The original tale of Frankenstein is one that is vastly recognized and loved throughout cultures across the world.
"Frankenstein," the novel, was published in 1818 by English author Mary Shelley.
Since its creation, the novel has become a pop culture icon, bringing a newfound interest in science and horror stories upon its release.
Though the original novel may be dated, it has been referenced and adapted countless times in films, television shows and other stories.
It is important to look back on history's greatest tales and appreciate their contributions to shaping our world today.
Looking at "Frankenstein" now, 200 years after the monster came alive through Shelley's writing, horror stories have vastly improved in their ability to terrify readers — and so have films.
The original movie adaptation of Frankenstein is close to 90 years old. It may always hold a prestigious place on the list of must-see classic films.
Use Friday as your opportunity to check "Frankenstein" off your movies-to-see list.
BAILEY MERRITT
[email protected]