Dane Drewis visits Gannon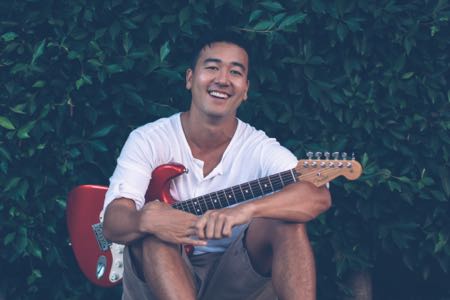 OLIVIA HAHNER
staff writer
Looking for a modern take on Motown & classic '70s rock? Dane Drewis is your man.
Drewis grew up in a musical home raised by two musical parents, both who used to kill it back in the day in a band called Freedom.
On Saturday, Drewis performed at the Knight Club on Gannon University's campus.
He played various covers, including Britney Spears' "Toxic" and songs he learned in Spanish. Of course he played a few originals, but stuck mainly to covers.
He would pause frequently to speak to members of the audience. It was clear that Drewis is the type of artist to feed off the crowd's energy.
Since he grew up in a musical home, Drewis says he was heavily influenced by Santana, Jimmy Page, and Stevie Ray Vaughan and later bands, Sublime and the Red Hot Chili Peppers.
Drewis pursued an accounting career in college. It was there he formed his band "Cuesta Drive." No longer passionate about his major, he focused more on his band and their sound.
After college, Drewis performed with his band for six years. Together they went on to write and compose three albums.
Eventually, he embarked on his solo project. Over this time, Drewis developed a commanding stage presence and an exceptional ability to get a crowd on its feet.
In 2010, Drewis released his first solo debut album, "Rock and Soul."
It has been described on his website as "both incendiary and nostalgic, combining the melodic feel of Motown and classic '70s rock with a vocal style that is described as a mix of Bruno Mars, John Mayer and Jack Johnson."
The album features the rest of the Drewis family. His sisters, Janel and Deena, are on backup vocals, guitars, keyboards and percussion. His parents, Dale and Janet Drewis, are on bass and vocal harmonies, respectively.
Although he is not a home name yet, Drewis' songs have been placed in ads for Google and YouTube as well as various film and TV spots.
Since the release of his solo album, Drewis working on various new sounds. For more information, follow him on his various social media platforms.
OLIVIA HAHNER
[email protected]