Editor resolves to take resolutions with positivity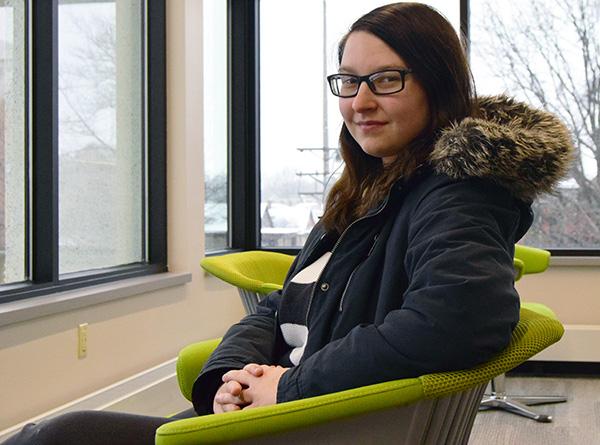 I will admit that I used to be the type of person who thought that the idea behind New Year's resolutions was absolutely ridiculous.
I thought that if you wanted to really make a change in your life, you should go for it whenever you felt motivated enough to do so.
I used to think that waiting for a whole new year to roll around was just making up an excuse to put off the positive change you are trying to make.
There are many other people who feel this way as well. They do not believe that waiting to make a change is the best approach.
More recently, though, I have changed my opinion on this issue.
As someone who finds it difficult to be motivated enough to kick start a change, I now think that the new year is a great way to feed off the motivation of others.
A new year really can mark a new beginning if you allow it to.
With people around you becoming more and more motivated, it is easy to start to feel motivated as well. I think that the new year is the best time to feed off the motivation and positive energy around you.
The new year can give you a feeling of a fresh start in order to better your own life.
Whether you want to start working out and eating better, get more organized and stop procrastinating or you just want to be more positive, the beginning of a new year can give you a sense that you can face these changes head-on and overcome any difficulties that may stand in your way.
The mistake I see most often when it comes to New Year's resolutions, though, is that people give up at the first sign of difficulty.
Once they do this, they tend to give up and shut down. They claim that they will try again next year.
I don't think that's the right approach to have when working toward a goal.
Just because you started something as a resolution doesn't mean that it will not be difficult. Like working toward any goal, you need to be ready to fail and try again.
You should be prepared to accept failure if it occurs, and then learn from it and keep pushing through.
It would be impossible for us to achieve any goals if we gave up the first time we struggled.
Overall, I think that the idea behind New Year's resolutions can be really motivating and inspiring.
If you are dedicated to making the change, you should be able to achieve any goal you set your mind to with a little bit of extra motivation.
Now is the time to take on new things.
You can take on a new hobby or work toward bettering yourself one way or another.
There is nothing wrong with wanting to make yourself better, even if you decide to start your journey in the new year.
HARLEE BOEHM
[email protected]