"Live Safe" and download this app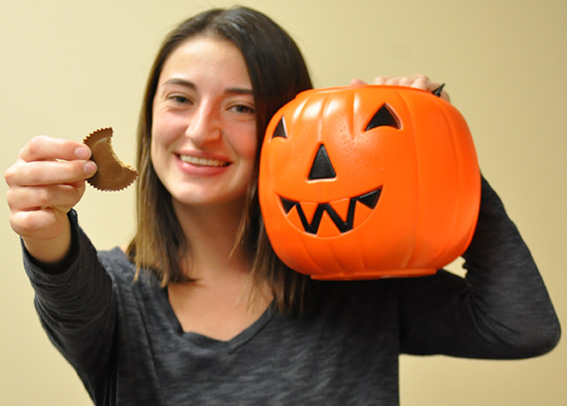 Let's face it: Gannon sends a lot of emails.
If you're anything like me, you probably swipe directly on the unopened message and select the delete button; 9.75/10 times there will be no harm.
Recently, however, I have noticed Gannon has been sending out a ton of messages reminding students to download the Live Safe app, and for once I am supporting the spam.
Moral of the story — Live Safe is great.
I downloaded the app at the beginning of the school year after the cross country team got a sneak peek during our preseason Title IX presentation.
The app has four main features: reporting tips, emergency options, safety map and Knight Watch Express requests.
At the beginning of the school year, someone decided it was a good idea to shoot fireworks outside my window at approximately 2 a.m.
Thinking, "Wow, I really don't want to call the police, but I also want these hooligans to go away," I pulled out my phone and used the app for the first time.
I submitted an anonymous tip just by clicking a few buttons.
Within minutes, officers were outside my apartment handling the situation.
After the unimpressive firework show was shut down, I received a notification from the app in the form of a chat bubble that stated officers had taken care of my request.
To be candid, I was pretty impressed.
I've used a few other features of the Live Safe app since using it to report a tip.
The first was requesting the Knight Watch Express van to take a friend from my apartment to her house.
Although we were both worried about it being awkward, the van arrived quickly and, from what I heard from my friend, the two female officers who drove were awesome.
This thing is basically like a free Uber. It will take you anywhere from the Bayfront to 12th Street during its operational hours.
Why wouldn't you use it? It's safe, and we pay for it with our tuition money.
A few weeks ago, I also used another one of Live Safe's features to virtually watch one of my sorority sisters walk from my apartment to our sorority house.
All she had to do was request that I watch her walk and give me a few seconds to accept the invitation.
After I agreed, the app pulled up an interactive map that showed me down to foot measurements how far she had traveled and how close she was to her destination.
On her end, she could quickly request emergency services if she needed assistance.
You also have the option to chat with the person while he or she walks home through messaging features in the app.
This way, you can quicly ask them why they stopped walking instead of needing to close out and text the individual.
You have the opportunity to select anyone in your contact list to watch you walk, so you can even ask your dad or the random girl you met at the bar last week if you really wanted to.
From what I have heard, not many students have downloaded the Life Safe app, which I sort of understand.
Sometimes you just don't want to use up that last bit of storage on your precious smartphone unless you know what you are getting in return is worth it.
This app is a good one, so consider deleting some pictures and downloading Life Safe with that freed up storage.
KATE ROBB
[email protected]