Global forum wants voices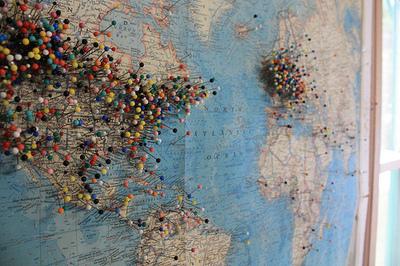 Besides the usual links to the Nash Library and your Gold account, Gannon University recently released copies of its strategic plan for 2017 on the Gannon portal.
Here, you can read up on the goals your university has for next year, which include points like learning by engagement, which looks to increase Gannon's community involvement through academics.
The Global Plan outlines a plan for continued enrollment of international students as well as suggested improvements for student experiences like ABSTs.
The plan is still in a draft stage, however, which may account for the first few pages remaining blank.
The index on the first page says international enrollment will focus on Asian countries first, but there is no elaboration. There are two other proposed "regional plans" for the Americas and the Caribbean and Africa and "miscellaneous," wherever that is.
Hmm, that's a strange one — never heard of that country. But not to worry, Gannonites, this and other questions will be answered at the Global Plan Forum from 3 to 4:30 p.m. Wednesday in Room 101 of Zurn Science Center.
Transparency for many institutions is few and far between, even in this age of information. The Global Forum is your chance to stick it to the man and hold your university accountable.
Granted, this suggestion is part of our mission at The Gannon Knight, but we believe students have every right to ask the tough questions just like journalists do.
And even if you're not there as a reporter, it's important to stay informed on the university's goals as an educational environment.