The illusion of luxury living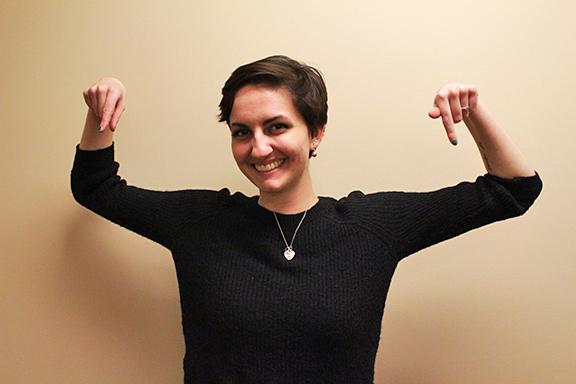 By KELSEY GHERING
editor-in-chief
When my roommates and I received an email confirmation to live in Harborview for our last year at Gannon, I was so excited.
We would be right across the street from the library with better living space, a luxury balcony and two toilets.
By move-in day, we were right across the street from the under-construction Nash library and feeling a lot smaller in the living space.
I guess some things just can't remain under the illusion of "luxurious" campus housing. Including necessities – like water and heat.
The day after Valentine's Day, we noticed a cold front enveloping our apartment – and it wasn't coming from our cold, black hearts.
Anyway, Holly began to grow increasingly suspicious of the thermostat in our living room, which would not budge from 68 degrees. When we couldn't find the solution ourselves, we emailed the resident director, who was very prompt in suggesting we change the settings.
That was all we needed to hear, but this wasn't an issue local to 604. The girls living next door to us couldn't adjust their thermostat, either. Like ours, their heat was malfunctioning despite typical gloomy February weather and living in one of the most upscale housing options on campus.
I don't think this is a campus-wide phenomenon, since the Writing and Research Center, my other day job, is usually a balmy 75 degrees inside. But a little transparency wouldn't hurt.
You see, we warm-blooded mammals actually feel a difference, since we get used to living conditions with a consistent heat.
As for the water, a pipe emergency resulted in a two-hour water shut-off at Harborview Monday night. I'm glad residents were notified promptly, but I was worried about the older residents of the building.
What if they needed to use the bathroom in that two-hour stretch? That's a long time to hold your bladder.
I understand "emergency" doesn't necessarily translate into "offering alternative accommodations," but what if that was your grandmother?
All incidents aside, I am happy with Harborview. Many people think after freshman year, students stray away from community with other people in their Res Halls.
I disagree. The last notable incident for Harborview this week was the fire drill at 7:30 p.m. Friday. In one of the most pathetic "college" scenes ever, I finished my shower to the sound of the speaker telling me to "take the stairs" and walked down them all – six flights – with wet hair and bare feet.
In the lobby, one student was helping an older resident down the stairs because she had forgotten her cane.
"I'll be your cane," the student said, and extended her arm so the woman could make it out of the building. I saw compassion in that scene.
And I saw resourcefulness in the student who carried his hot skillet full of scrambled eggs outside so they wouldn't get cold. He was sharing them with inquisitive friends.
I think the residents of Harborview take it upon themselves to build community. And they did a splendid job, even if I won't be using my balcony any time soon.
KELSEY GHERING
[email protected]