You've been cheated and lied to: The earth is actually flat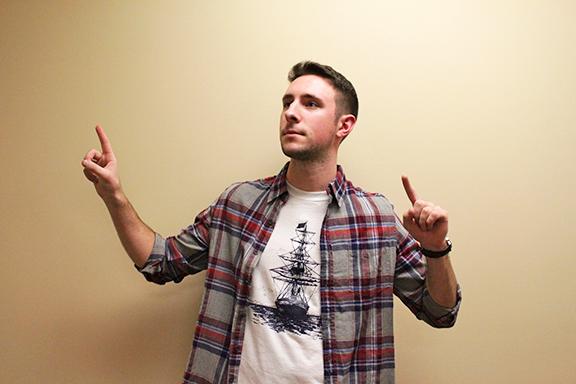 By KYLE JOSEPH
features editor
So Kyrie Irving of the Cleveland Cavaliers thinks that the earth is flat. I guess this is the kind of theory you have the time to ponder when you live in Ohio.
Science? Wrong.
Irving made the big reveal on the "Road Trippin' with RJ & Channing" podcast last week, right before the NBA All-Star weekend got underway in New Orleans. It was a hot topic at press conferences, with all the big names in basketball in town, but ended up blowing up on the internet as well.
It's hilarious to me that it's made such big news, because I think it's great. Irving makes a decent living tossing a spherical basketball into a circular hoop, and he's pretty good at it, but he may be on to something here.
I guess a lot of other people weren't as supportive. When asked about his teammate's beliefs, LeBron James called Irving "an interesting guy." NBA commissioner Adam Silver said that, "personally," he believed that the Earth was round.
At least Golden State Warriors' Draymond Green admitted he hadn't done enough research yet, but that it "may be" flat. I wasn't surprised by that.
Even every millennial's childhood hero, Bill Nye the Science Guy, chimed in on the topic, naturally, on "Sports Illustrated NOW. "
"It just shows you… I have failed," Nye said.
I was motivated to do a little more research myself, never before considering the possibility that I've been misled all these years.
Apparently, the Flat Earth Society was founded over 60 years ago and is still going strong today with nearly 560 members since its revival in 2009. They're like the we-didn't-land-on-the-moon crowd's drunk uncle.
The first question on their FAQ is, "Are you serious?" Their answer is "Yes."
Have you ever been to space to see the Earth? Can you look outside and see any curvature in the horizon? It looks pretty flat to me.
Standing on one of those giant, spherical exercise balls? Sounds like it'd be pretty difficult. It's a lot easier to stand on nice, flat ground.
Rapper B.o.B. is member No. 555 of the Flat Earth Society. How could any of those airplanes fly in the night sky at a constant altitude if the Earth was a sphere?
Gravity? Wrong. The Flat Earth Society said there is no such thing. Objects simply fall.
B.o.B. is currently the only one listed as a celebrity member, but that might change soon if Irving decides to make the commitment. He'd get a sweet certificate and a Flat Earth Society pewter medallion with his member number on the back for a measly donation of $12, so I don't see why he wouldn't.
Anyone who is interested in joining can find the society on most traditional forms of social media. You know, on that thing called the internet that orbiting satellites give it the opportunity to exist. They even had a Pinterest account at some point that I can only assume was a place where truthers could find all kinds of neat flat-earth-inspired crafts.
Still, I'm still not entirely convinced that the Earth is flat, or that NASA has been pulling the wool over our eyes and that astronomy is a bunch of baloney. But good for Kyrie Irving. I suppose the moral of this story is to not be afraid to be bold? I guess I was inspired.
KYLE JOSEPH
[email protected]