People are slobs: My weekend house-hunting experience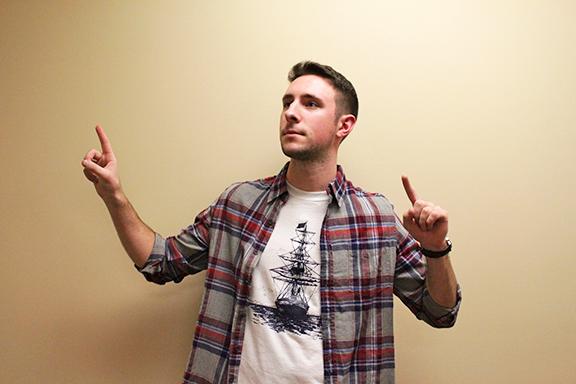 By KYLE JOSEPH
features editor
It was getting to be mid-February and my roommates and I still had no idea where we'd be parking our rear ends next year, so we decided we'd better get down to business and figure it out.
Apparently when you're an adult, you can't just procrastinate and find a semi-permanent place to live in a matter of days, so it was better that we found a home to spend our senior year in sooner rather than later.
As any logical person would do in this day and age, we checked Craigslist.
Our search wasn't as easy as the past two years when all we needed to do was sign up for or renew the room we already had in Harborview.
There are additional things you need to consider when looking for off-campus housing, like location and the cost of utilities and luxuries – more like necessities, really – like internet and cable.
But after doing the math, we'd still be saving, literally, thousands of dollars, so we had to explore our options. So as much as I'll hate walking a few more blocks in another bitter, freezing Erie winter, hopefully I'll thank myself later.
We discovered that there are not many requirements for being a landlord. None, in fact.
You can work at the mall and lack the ability to communicate coherently and still muster up enough money to own property in Erie. As long as we could get a sweet place at a reasonable price, though, we didn't really care who we'd be renting from.
The first visit I was able to make it to was at an apartment complex across the street from Kenilworth.
Apparently this whole building was built before levels were invented. The floors were slanted. The doorways were crooked. I got a little dizzy.
The carpets were a lovely bile-colored brown and no two chairs at the dinky dining table matched. It was just a dirty looking place, though the landlord preferred to describe it as "vintage."
It was basically out of the running the minute we walked in the door.
The place with the most potential was a house a few blocks from the Knight Tower. After years and years of watching HGTV with my mom, I was kind of excited to get the opportunity to tour the only real house on our list.
It was kind of like "Property Brothers," except the landlord sent his mom to give us a tour and our renovation budget was about $20. So it was nothing like "Property Brothers." But it was a house, and we'd be getting all of it if we decided on it.
I suppose there was one thing I learned while looking at property that is being used at the time you're touring — people are slobs. It was probably more of an idea I'd already had that was being reinforced rather than one I was learning for the first time.
Seriously, some of these people should not be allowed to legally live on their own.
The one house we toured was by far the worst, and it made imagining ourselves living there in a few months a lot more difficult, despite how nice it looks in pictures from its advertisement. I guess we'll hope for the best and bleach all the furniture if we have to.
However it works out, it was an interesting experience. I just hope that next time I'm looking for a place to live, it won't be in Erie.
KYLE JOSEPH