Changing the music game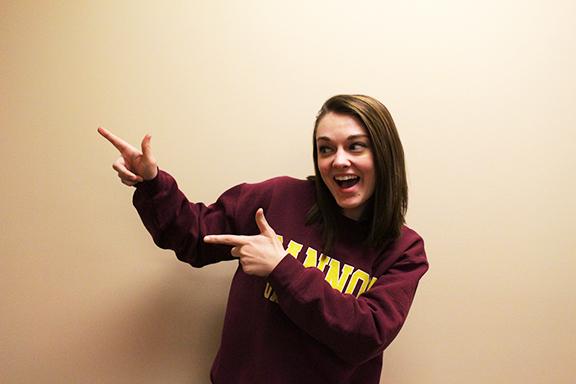 By OLIVIA BURGER
a&l editor
When it comes to college students, the cheaper the cost of something, the better.
We flock to anything free, whether it be a free T-shirt, free food or free Wi-Fi.
Simply put, we don't have the funds nor the patience to pay for something unnecessary.
This type of thinking translates for the way we consume media and music.
As a generation crafted in the art of illegally downloading music, we've become talented song swindlers.
I would guess that at some point in time, each student converted an old favorite YouTube music video to an MP3 with a sketchy website, or completely fried a computer using LimeWire.
When we finally upgraded from our iPod Nanos to the iPhone 4, popular video music apps like SongTube were used to listen to our favorite hits, avoiding the excessive 99-cent cost of purchasing a song from iTunes.
Today we turn to streaming services like SoundCloud and BandCamp for free legal music, as it is seemingly more difficult to scam the system now than it was when we were 12 years old.
SoundCloud, an online auto distribution platform based in Berlin, is perhaps the most popular free and legal streaming service today.
Unknown talents and better-known artists all use it, as it is an efficient way to upload, promote and share new songs.
However, because SoundCloud is free and open to the public, artists do not make money on the songs that they upload.
Because of this, there tends to be a stigma against SoundCloud, suggesting that these artists are not serious professionals due to their lack of a record label.
These truly indie artists are creating music, which is at times arguably better than hit songs produced by full record label teams, yet face an absence of recognition from critics.
However, after this weekend's 59th annual Grammy Awards, things seem to be headed in a much different direction.
Chance the Rapper, an indie hip-hop artist from Chicago, made Grammy history and sent a message to the music industry by becoming the first streaming-only artist to win a Grammy – three actually, and in difficult categories.
As Best New Artist, Chance proved that some of the best new talent isn't being cultivated by big record labels.
With his win in the Best Rap Album category, beating out some of his idols like Kanye West and Drake, he validated that streaming artists are serious artists.
As a passionate, gifted and likable rapper, something that is rare to come across these days, it is clear that Chance could be making serious money if he chose to abandon the streaming scene, yet he chooses to be the face of the movement.
Why? Why would a Grammy-worthy artist like Chance only stream music, selling no physical copies or paid downloads?
The answer is artistic freedom at its finest. By finding a way to annex all the BS involved in music industry, Chance and his followers are focusing on the thing that matters the most – the music.
As we continue to move toward a streaming-based music industry, I wouldn't be surprised if independent artists like Chance continue to dominate award shows and gain appreciation in the future.
OLIVIA BURGER