'The Bachelor' didn't die: Editor talks on car wreck of show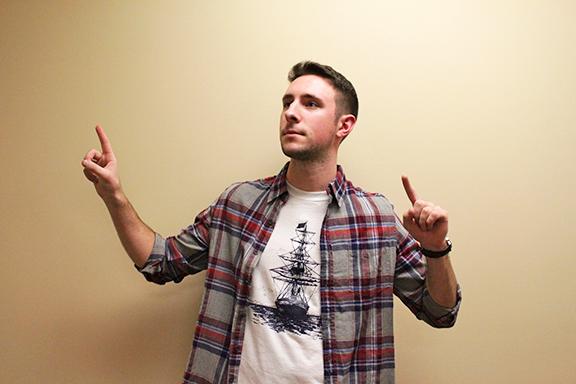 By KYLE JOSPEH
features editor
Since it is February, it's somewhat appropriate to talk about the complete antithesis of romance that is "The Bachelor."
There's not much else going on in February anyway. Many good-willed friends would probably tell me there's never an appropriate time for me to utter a single word about "The Bachelor" this publicly, but whatever.
It became a tradition with a group of friends — guys and girls, if that salvages any of my dignity — to watch the show during my freshman year, and that tradition is living on to this day, for better or for worse. It's kind of nice to get together, take a break from everything and laugh and make fun of a show for a few hours.
Everyone probably knows the premise of "The Bachelor" by now. About 25 women compete for one man-child. It's one of the most popular shows in America, still pulling in over 7 million viewers after all these years. But why does everyone like it so much?
"The Bachelor" is like a bad car accident. It's horrible, but you can't help but look. Everyone's heard that one before.
But this time it's more like Brad Pitt just drove into a lamp post and a truckfull of female firefighters in bikinis are there to save him. So everyone is watching. I don't even know if that analogy makes sense.
Basically, even though the show is glorifying objective beauty and fake romance, everyone is eating it up anyway.
And then everybody complains that Disney gave them unrealistic expectations of love. Come on, people. Disney gets it right every time. You're probably more likely to find love in the middle of the jungle or under the sea than you are on "The Bachelor" or its spinoff, "The Bachelorette," anyway.
I'm sure a lot of people could "fall in love" if they were essentially the last man or woman on earth and the opposite sex was throwing itself at them, all while on a three-month-long vacation around the country.
But you just have to laugh when it's the third week and one of the contestants is talking about how much they miss the Bachelor at breakfast the morning after a date with seven other girls.
What happens after you're engaged and your days don't consist of hot air balloon rides over the Grand Canyon and rooftop candle-lit dinners in New York City?
Oh yeah, real life. Where people get laid off from their jobs or lose a loved one. That's reality, and that's when you see what kind of a person someone really is and how well you work together.
Usually I can reluctantly buy into the narrative that the Bachelor is a great catch, but I can't this year. Nick Viall is a d-bag.
On top of that, most of the women on the show are pretty successful, ranging from business owners to nurses to dental hygienists, so I'm always confused as to why they need to go on national television and compete for anyone. If anything it's just a platform to promote their own image, not find a spouse. Maybe that outcome is a bonus.
I hope being let go on "The Bachelor" turns out to be one of the best things to ever happen to these women who don't "win," because it's difficult for me to see it as anything less. Talk about dodging a bullet.
KYLE JOSEPH