Life goes on: Things I'll miss but still remember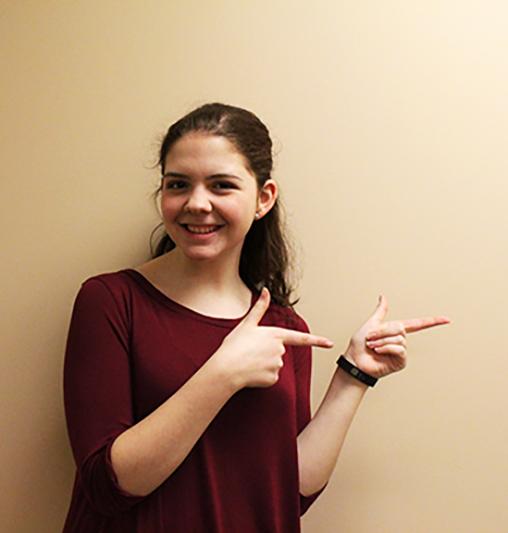 By LYDIA FENNESSY
Most people can agree that 2016 wasn't exactly a stellar year. It seems like each day brought its own unique set of challenges. The rocky political climate leading up to the election made enemies out of friends and brought out the worst in our nation.
Great Britain voted to exit from the European Union. Refugees from war-torn countries like Syria who left their homelands to find a better, safer life were met with a lot of opposition from countries throughout the world.
In addition to the political unrest, the world lost many great celebrities this year including Alan Rickman, David Bowie, Prince and Debbie Reynolds, just to name a few.
I also lost the No. 1 celebrity in my life this year: my grandmother Lydia. Her passing marked the end of one of the worst years in recent memory.
I must admit that the world has been just a little dimmer without my grandmother in it these past four weeks. She was a spirited and sassy woman who always had everyone laughing and smiling when she was around.
I still find it incredibly difficult to wrap my head around her death. She was not sick, so her passing came as a complete shock to everyone.
The hardest part about these past four weeks is realizing all the little things she did for all of us that I will miss the most.
My grandmother was an incredibly kind and caring woman who loved her family above everything else. She was one of my biggest supporters in life.
I could always count on her to celebrate my accomplishments with me, but also to remind me not to stress myself out too much when life wasn't going my way. I know that she would be reminding me not to stress a lot this semester as I attempt to tackle Human Gross Anatomy.
My grandmother was always one of the first people to read my column each week. I will definitely miss reading the cute and encouraging comments she left on every article I wrote.
If there is one takeaway from these last four weeks, it is that grief is weird and unpredictable. It hits you when you least expect it.
It hits you when you're scrolling through Facebook and you realize you will never get to read another comment or see another post from them. It hits you when you go to make a phone call and realize no one will answer.
I have experienced pain and I have had to grieve the loss of a loved one, but the experience has never been as painful as this. I hope that as time goes on, the hole left in my heart by her passing will slowly heal.
As cliché as it sounds, it really is important to cherish each day we have on this earth. You never know how much time you have left with someone, so you might as well make the most of each moment.
Try and find the light in even the darkest of situations and realize that life goes on even when it feels impossible.