Looming graduation brings real fear, excitement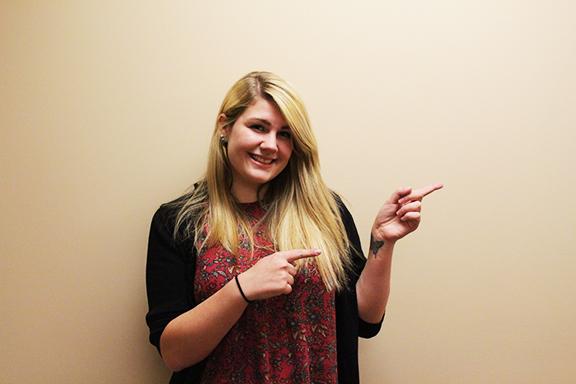 It's beginning to set in — the terror. The sheer and utter terror of being a second-semester senior college student.
This is it — the finale. The climax. The culmination of these past 17 years of rigorous education comes to a close in 15 short weeks.
In 15 weeks, all of my hard work will be rewarded when I receive my diploma — something that is not uncommon in this day and age, but still retains great significance for me and my family.
I can just barely grasp it — I've got the slightest taste of freedom and conclusion on my tongue. Fifteen weeks is so close, yet still so far away.
The calendar weeks stretch out in front of me, taunting me, daring me to contract senioritis. Last semester my challenge was writing my thesis. Battling the ever-present and perpetually bombarding senioritis is my new challenge.
"What will you be doing after you graduate?" "Do you have any jobs lined up yet?" "You know, you need to get a job that has good benefits."
These are the questions I will be dodging for the next 15 weeks until I actually figure out what I'm doing with my life.
Excitement is apparent — but so is fear. I won't be a child anymore — I'll find a big girl job, move out and become my own person with my own lifestyle.
I think the scariest thing about the looming graduation date is the unknown — I don't know where I'll be living or what job I'll be doing, let alone what city or state I'll be in.
I'm no stranger to big changes in my life — being a military brat prepared me for that. This time it's different — I won't be swept under my parents' wings anymore. I have to step out into the world and make my own success.
One of the things that has me worried is how much money you need to actually live. There are so many things you have to pay for — housing, utilities, food, health insurance, cell phone, internet…and that's just the beginning.
I get a little dizzy thinking about all of those expenses.
There were so many things that made me want to just give up these past few months, but now that it's the middle of January, I can see the smallest pinprick of light at the end of the excruciatingly long tunnel.
I know I can make it. I know I will be OK.
For the most part, my fear is overcome by excitement — excitement about finally beginning my adult life. Anything can happen now, if I make it happen.
I can travel to places that I've only seen in magazines. I can adopt as many dogs as I want, which, believe me, I will definitely be doing as soon as possible. I can pick up and move to England if I want to.
Everything that I've dreamed about will at last be within my reach — I just have to find within myself the means of making my desires a reality.
SAMANTHA GRISWOLD
[email protected]