The yinzers are happy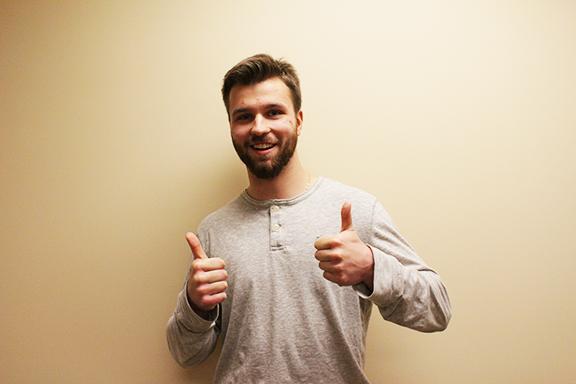 As you should know, the Pittsburgh Steelers beat the Kansas City Chiefs, 18-16, on Sunday night.
Before I get into the details of Chris Boswell carrying the team on his shoulders and how Eric Fisher is probably still kicking himself after that holding call there is a personal experience I'd like to share with all of you.
For the game, me and a group of people decided to do what every good American does and watch the game at a sports bar.
Yep, you guessed it — Buffalo Wild Wings. I was so pumped, I was going to get an absurd amount of wings and hang with some of my favorite people. However, we knew when we got there that our chances were slim.
Just looking around the parking lot I could tell that it was a packed place, but our friend, Nick Turco, offered to do some recon and go inside to scope it out. Not 10 seconds after entering the building he came out shaking his head.
Now it was time for our contingency plan, except we didn't have one. Thankfully, someone noticed Max & Erma's parking lot was empty so we gave it a shot.
Let me tell you, that was a great idea. I got a burger, endless fries and a cookie; no one was there but we were lucky enough to find a good place to eat, watch the game and hang out.
So long story short, try Max & Erma's next time you want to watch a game and don't forget to ring the good service bell when you leave.
Now, back to the game. Admittedly I'm not a big football guy; I'm more of a baseball and basketball kind of guy. However, I did enjoy the game.
Even though I'm from Cleveland I am glad to see the Steelers win. Although, Big Ben better be taking Boswell out for a nice dinner after that win. Also it didn't help that Fisher made a big blunder during the two-point conversion.
The Steelers have tough competition ahead going against the Patriots but it'll be a good game and I'll probably be back at Max & Erma's watching it, so feel free to join me.
BRANDON JACES
[email protected]