Can I get a napkin?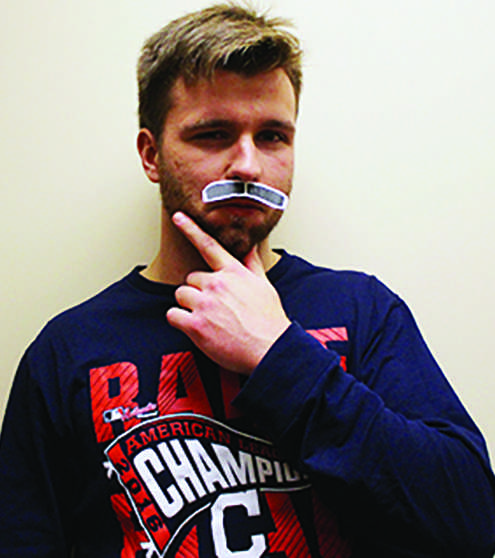 As I was sitting at the PSAC women's volleyball championship game earlier this month, the time came for a pizza give-away from every Gannon student and The Gannon Knight staff members' favorite place — Porky's Pizzeria.
One lucky fan was to receive this succulent, cheesy, spherical and mouth-watering pie — all for themselves, unless they shared with friends.
To my misfortune, I did not win the pizza pie but that is due in part to the fact that I didn't know they were giving away a pizza. Ignorance isn't always bliss.
After wallowing in my tears I realized there's more to life than pizza, *cough, cough* winning a PSAC title.
I also realized that sometimes life isn't as great as it seems to be. You know those people who just seem to really have it together; we all know someone like that. Well, sometimes behind closed doors, it isn't all sunshine and rainbows.
Take, for instance, the pizza winner. While they may have a beautiful pizza to devour, they didn't have any napkins. I thank Brent Heckman for bringing this atrocity to my attention and I agreed with it so much that I decided to write about it.
Let me paint you a picture: you have fantastic seats and you just won a pizza, but they didn't give you any napkins with that pizza to wipe up all that grease. Now you can go find napkins but that's easier said than done. You would have to get up, risk losing your seat and carry a pizza around with you because it's too risky to leave it behind.
Now, you could use your clothes as a napkin but grease stains are a burden to get rid of. On top of all of this, you'd miss  a really good game as you search for a super absorbent, quicker grease picker upper. As you can see you're in a bind.
However, there is light at the end of the tunnel. Here's my solution: make a deal with someone that you will give them a slice if they find you some napkins. You'll lose a piece of pizza, but you were bound to anyway with all those people around, but you don't lose your seat, and you get some napkins.
Thus the situation is quickly diffused and you can relax knowing that you won't have any pesky grease stains to attend to after the game.
There you have it: the most under-talked about issue of our times has finally been solved. Now all sports fans can vie for their shot at pizza greatness.
The power of the pizza is great, but with great power comes great responsibility. So, if you ever find yourself as a lucky winner, don't get frustrated. Stay calm and use the power of the pizza wisely and have someone get you some napkins while you kick back, enjoy the game and snack on that pizza. But don't forget to pay your messenger their slice — otherwise, that's just not cool.
BRANDON JACES
[email protected]