Only 145 days until first pitch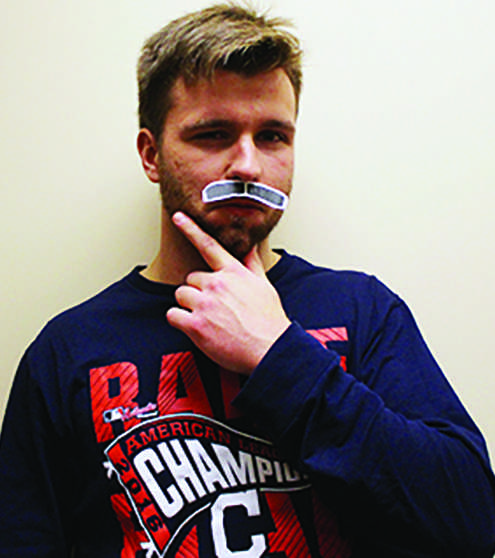 From play ball to the final out, that's a wrap. The 2016 World Series has come to a close and the Cubs brought the rain to end the drought — literally — as it rained before the 10th inning of Game 7, which put the Cleveland Indians' momentum through the ground.
Admittedly, I'm an Indians fan. But even from an unbiased, non-Cleveland point of view and a person who's not a fan of the movie "Major League," the game and series as a whole were pretty gosh darn entertaining to watch.
First of all, the Cubs hadn't won the World Series since 1908 — that's 108 years ago. Do you know what's happened in the last 108 years?
Well, for starters, bread companies didn't start slicing their product until a full 20 years after the Cubs won their most recent previous world title — 1928.
The stylish, luxurious and eye-catching Model T Ford came out in 1908 and the average wage was 22 cents an hour. So I guess minimum wage has gone up, but that's a topic for another time and another section.
Not to poke fun, but even as a Cleveland fan, I'm happy for the Cubs. They earned it and it was nice to see David Ross conclude his career with a World Series win and a home run in Game 7.
Overall, the win was pretty amazing — the Cubs needed extra innings, fought through the rain and came back from a 3-1 deficit, which has also been a hot topic in the sports world.
I get it — the Golden State Warriors lost with a 3-1 lead and the Indians did, too. It happens; it's sports. If it didn't happen, you probably wouldn't watch. However, I get the irony and it is funny, but hats off to the Cubs for pulling it off.
After the game, I was talking with a dear colleague of mine and we were discussing the future of the teams and hypothesizing how it will go next year. He brought up a couple of good points: money and contracts.
Ah yes, the things about sports everyone hates. I went to Forbes' website and looked up the numbers for each team. The Cubs are ranked fifth, valued at $2.2 billion, and the Indians are ranked 27th with a value of $800 million.
I'm not sure how much is left on player contracts for each team. However, my colleague was saying that the Cubs have the finances to keep this train going, but the Indians really don't and players could end up leaving for more money.
After hearing this I was a little down but hopeful. I really hope Cleveland players don't chase more money and try their best to stay with the Tribe in order to chase the ring again. I mean, they're already making really good money, so why not stay, unless you really hate it? But you were the second-best team in the league, so you might as well stay.
The Indians are a great group of guys and they seem to like playing together, or at least they're darn good at it. So I really hope they stay together and give it another go next year.
Congrats to both teams — be proud of your achievements. And to the Cubs, enjoy the sweet victory.
BRANDON JACES
[email protected]