Perfection isn't a letter grade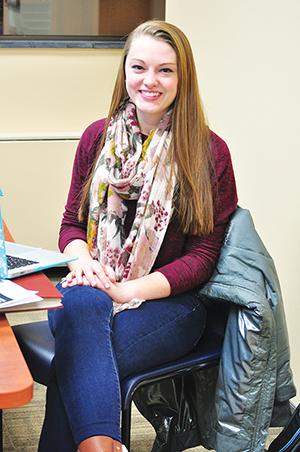 When it comes to weaknesses, my biggest would probably be my perfectionist outlook on everything.
My overorganized attitude is something I've carried with me throughout my whole life, and it is not something that I see going away any time soon.
I can remember when I would yell at my little sister for always coloring outside the lines of her coloring book pages, and when I would pick out matching outfits without really knowing what was considered "matching" at the time.
I just knew what was supposed to go with what, where it was supposed to go and how it was supposed to go there.
My minor OCD moments are probably something that I picked up from both my mother and father, my mother being a very clean and over-organized person, and my father having a flair for perfecting even minor detail with projects.
Although I have traits from both of them, I still feel as though I've taken this mindset to a whole new level.
My desire for perfection mostly applies to areas where anything near perfection is impossible to obtain, like my schoolwork.
While I know that it's completely impossible to get 100 percent on every exam, or even an A grade, I still am annoyed with myself when I score less than that.
This probably seems very petty to some, but I've always taken my grades far too seriously and it's something that I've been working on for a while.
Being at Gannon University has definitely taught me that academic perfection is certainly not attainable, and that's really how it should be.
If everyone was able to get perfect scores than no one really would in a way. There has to be a way in which students are being challenged and encouraged to work harder while also distinguishing the mediocre students from the stellar.
I also believe that I actually learn best from what I don't learn. For example, when I get an exam back, I never refresh my memory by looking at the questions that I got right.
Rather, I'll look back at what I got wrong and teach myself what I don't know. I really think that learning from your mistakes is the best way to learn in this case.
Although in the back of my head I obviously know it's OK not to be perfect, I still find myself degrading my accomplishments.
While a letter grade is not necessarily a direct reflection of someone's intelligence, I do believe it to be a mirror of someone's work ethic and motivation.
My work ethic is something I've always taken pride in, which is probably why I care too much about my academic evaluations.
At the end of the day it doesn't really matter the letter grade as long as you did your best and worked your hardest.
As I write this I can't help but laugh to myself because this advice is really easy to write but impossible for me to actually acknowledge. But hey, like I said, I'm working on it.
I think that when overachieving student's like myself start perceiving academics in terms of effort and knowledge instead of fictitious perfection, it'll be a much easier world to live in.
Until that day, though, I'll just sit here and constantly refresh my Blackboard page, waiting for my grades to pop up, like the worrywart I am.
OLIVIA BURGER
[email protected]