Editor reminds students to take time to register to vote next week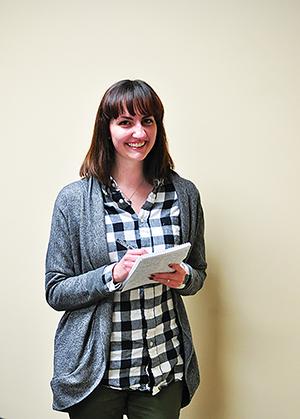 Some people treat spring break as a free week to travel or gain life experience. Some people work extra hours to pay for such leisure time the next chance they get. Not me.
I got up before 7 a.m. every day to the sound of my father's wake-up calls for my siblings. They all enlisted in public school this year and my 14-year-old sister and roommate, Julie, has to get up early to catch a bus to the middle school.
The same goes for my three brothers. All this early rising ruins my sleeping schedule, but I honestly enjoy coming home. Julie updates me on "Star Wars" trivia and my oldest brother tells me stories about his girlfriend.
But I think my youngest sister, Rachel, enjoys seeing me the most. She runs to the door and greets me by mispronouncing my name as "Dezzy" every time I come home.
Besides spending time with my siblings, I covered a couple shifts at the pharmacy and sent in my voter's registration. I missed the voting age for the last presidential race by about a week, so I didn't register in high school.
I know that doesn't excuse the fact I waited another three years to register, but I see it as better late than never. Originally, I was going to register as an independent, because I don't have confidence in either political party.
The only issue with siding with a tertiary party is that you can't vote in the primaries. Spring break for me meant finally picking a side.
Now, I could spend the rest of this space campaigning, but I'm still in the process of learning about the dysfunction that is the United States government. Instead, think of this as a reminder to register to vote if you haven't already.
If you have, get yourself to a voting station or arrange your absentee ballot for your home state. The Pennsylvania primaries are April 26, and the deadline to register is March 28.
More information about voting registration and the presidential candidates will be available at information tables March 14 – 15 in Waldron, Morosky and the Center for Business Ingenuity from 11 a.m. to 1 p.m.
The other thing I'd recommend is to keep an open mind while listening to your friends' take on presidential candidates and political parties.
Figuring out what's important to you will help you make sense of policy talk and debates. I discovered I wasn't feeling the Bern when I learned about Bernie Sanders' attitude toward the military budget.
With a brother-in-law in the Air Force and my boyfriend finishing up his training in the Marines, I decided I can't support a candidate who wants to decrease military spending.
My sister is already living on meager wages with her husband. We're not in a total war right now, so there's little reason to spend more money on sending soldiers out. But there's no reason to decrease what they already have to work with.
I like that he wants to reform Common Core education and his economic plan to establish a "Clean-Energy" workforce sounds promising, but I can't understand how democratic socialism is going to help the U.S.
Before you call me a woman-hating, diversity-hating, blood-sucking Republican, I want to say I don't stand with Trump's bigotry and that I won't call anyone a military-hating Democrat for supporting Sanders or Hillary Clinton. I hope you will grant me the same respect.
KELSEY GHERING
[email protected]