Are 'squad goals' goals worth setting?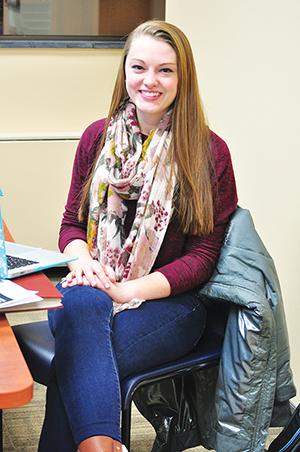 On social media there's this current fascination of having a life filled with "goals."
These "goals" range from having the perfect contoured face make up, the perfect stomach with rock hard abs and the perfect boyfriend.
Twelve-year-old girls are posting pictures of celebrity grown up couples saying "ugh relationship goals" and quote tweeting pictures of Range Rovers saying "car goals."
Adding "goals" to anything we desire has become a social media norm that almost any active Twitter user has seen or used before.
House goals, best friend goals, family goals, wedding goals, eyebrow goals, stomach goals and squad goals are just a few of the things that social media have set an unobtainable standard for.
At first glance there's nothing wrong with this trend because in a way these are things everyone wants.
Everyone wants a loving family, a nice house and the materialistic things that follow in this trend of achieving the American dream.
However, there's something unsettling about young people basing their values of success on Photoshopped images of girls who are paid to post pictures in sports bras to promote gym memberships, and posed pictures of Kim and Kayne or John Legend and Chrissy Teigenat at red carpet events.
Young people who haven't even had relationships are basing their future ones on celebrities who will likely split, and expecting their cars and homes to be top of the line while they don't even have driver's licenses.
There's nothing wrong with having goals, but goals like this are unachievable and quite honestly pointless.
Goals are subjective so not everyone should want to have the same ones; and that's the way it should be.
These Twitter goals may be the aspirations of people who want to be a copy of the typical LA devotee, but for the average person, these goals are impractical and unobtainable.
Lifestyles like that can only happen if you're born into money or have some sort of fast-track plan to be a billionaire by the age of 20.
To honestly believe that you'll have a half million-dollar car, million-dollar house and dream spouse by your early 30s is crazy and it's sad that younger generations are going to grow up with false pretenses of what it means to be successful and strong.
I've always been a big supporter of being your own person and I think that message couldn't be any more relevant than it is now.
Too often people rely on standards set by others and the goal trend is no new concept.
It's important to set your own goals –separate from society standards – and to actually follow through with getting what you want.
If your goals are to live in a mansion then you have a slim chance of achieving them, but if you base your goals on your personal wishes then there's a good chance you'll see them through.
That's the whole point of goals in the first place, isn't it? You set a standard and you work to gain what you set the standard for.
So my fellow Twitter enthusiasts set the basic "goals" aside and spend your time setting and settling your own.
OLIVIA BURGER
[email protected]