'The Bachelor:' Is it real love?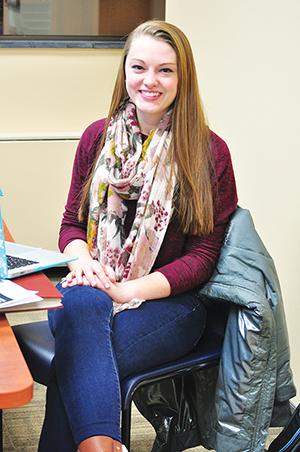 Every Monday evening on my way out of my room, I pass a group of girls gathered in the fifth floor lobby of North Hall all watching "The Bachelor" together.
Seeing as how my mother occasionally watched the program, and I have heard my friends talk about the drama before, I knew a little about the history of the show.
Some attractive guy, or girl if you're watching "The Bachelorette," basically gets to choose the best all-around person out of a group 25 or so other attractive candidates in the hopes of finding the love of their life and their future spouse.
During the duration of the season, the bachelor will eliminate candidates until the competition is narrowed down to two girls, in which case he will propose to one.
In order to find his "true" love, the show provides a luxurious house and multiple romantic and exotic locations for their dating adventures.
Being that it's a reality television competition, there is an abundance of relationship and girl drama involved to practically sway any sucker into watching the show.
Being a typical teenage girl, I can honestly say I love some good ole reality television every once in a while, so I can completely understand why my friends enjoy watching "The Bachelor."
There's just one thing in particular, though, that I can't fully wrap my head around and it's that all the women on the show are OK with competing with each other for a man. Not a job, or a scholarship or even a beauty queen title; but a man.
These 25 women literally are scheming against each other and tearing each other down for the chance to be married to a man that they might or might not be in love with.
This brings up another major issue of the show itself: how can someone really be expected to fall in love on national television?
Even if the couples were to fall in love, what's to say that this is even a relationship stable enough to build a marriage on?
The romantic dates and tropical islands where the couples spend a majority of their time getting to know each other show no representation of what it's like to be a couple making things work in a real-life situation.
Maybe this factor plays into why of the 19 seasons of "The Bachelor" and 11 seasons of "The Bachelorette," only five of the final couples are still together.
So why does America keep buying into the show, and why are college-aged girls like me so fascinated with the concept of a cute guy finding the love of his life on national television?
The way I see it, my friends and I don't see anything wrong with the show at first glance.
We don't really see how the show can shape the way we treat other women, or the way in which we perceive love.
Maybe I'm reading too much into it, but I think that there's something to be said about reality television programs like "The Bachelor" and the way in which they shape our opinions. I guess that it's just important to remember that there's really no "real" in reality TV, and not to take these shows too seriously.
OLIVIA BURGER
[email protected]