Fighting harshest critic: yourself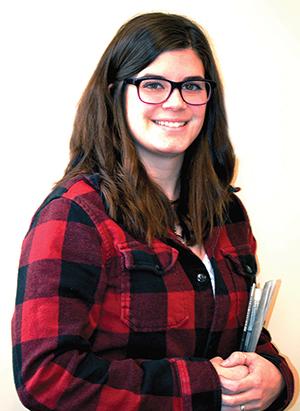 Coach always says this to my team, "The only competition this year is going to be ourselves." Which, I agree with completely. Our harshest critic is always going to be the inner demons who make you feel like you've done nothing right, every decision you have made is wrong and that you should question every thought.
It's strange to think about really, that the inner monologue that occurs every day will more than likely be the most frustrating and difficult one of the day.
It makes you feel overwhelmed and anxious, and the only way to not feel this way is to simply ignore it. But, how are you supposed to ignore the constant thoughts of inferiority and misunderstanding when they overflow into everything you do?
Life is a mental competition every day. We could be champions if we just eliminated the self-doubt – the subconscious discouragement. This for some is very difficult to do – I myself being one.
In nature, I am an extremely competitive person; I wouldn't be an NCAA Division II athlete if I wasn't. But I am not just competitive with other people, I am competitive with myself.
It has its pros and cons, one of the cons being pushing myself too far to a point of injury and the pros being I do, indeed, push myself.
There is a happy medium when it comes to mental competitiveness and it all comes down to fighting the urge to believe that what you've done or are currently doing isn't good enough and should be better – when you know deep down it is.
A million people could tell you "good job" or "that was perfect," but if you don't accept the compliment from others, you will never allow yourself to accept one from within.
Over the past couple of days I have been fighting a battle against my mental self and it wasn't the usual battle of not being able to do something; it was a battle of making myself believe that the situation I am in isn't as bad as I think it is. The more I let myself slip into the winding downward spiral of thinking my worst fears are coming true, the more I begin to believe they actually are.
Being strong and fighting the negative thoughts during difficult times is tough already, but it's even more painful when it's all you can think about.
Mental health is a conundrum to say the least. There are so many elements to understanding it. It's been my toughest competitor for many years. Sometimes it wins, but the more I consciously am aware of the thoughts that roll in and out of my introverted self, it becomes my weakest competitor.
However, you should never underestimate an underdog. When it gets to a point where you believe there is no way it can win again – it will. Being the underdog means you have nothing to lose – nothing to prove – so no one is expecting you or it to succeed.
But I have been an underdog more than once in my life, and if it's my inner self that I am competing against, than I shouldn't for one second doubt how hard it will fight back.
BECKY HILKER
[email protected]