Editor discovers true meaning of cabin fever during storm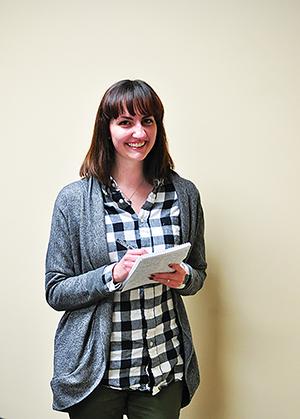 Most 20-somethings would not willingly get out of bed at 4 a.m., no matter what free incentive is offered. I became the exception to this rule Thursday when I stumbled out of bed at 3:45 a.m. to ride along with my boyfriend's siblings to South Carolina.
If you think I'm going to tell a glorious tale of a family oriented spring break, you are sorely mistaken. We were driving to Parris Island to see Jason graduate from the Marine Corps.
The ceremony itself was extremely efficient. We stood in a line of close to 200 people waiting to go through security and made our way through in half an hour.
Graduation went by with the same attitude. The Marine Corps band played the national anthem and some battle hymns, a female officer gave very brief remarks, new Marines with honors were recognized and then the senior drill instructors dismissed each platoon.
Unfortunately, graduation was held in an all-weather training facility instead of on the outdoor parade deck decorated with palm trees and flags from every state. Regardless, we stepped down the bleachers with the crowd and eagerly searched for Jason.
Once we found him, he walked his mom back to his squad bay – housing comparable to a college dorm – if you lived with 60 other guys. They gathered the rest of his bags and we made our way off the island.
Little did we know this family reunion was going to last much longer than planned. The way through South Carolina was rainy but bearable. We drove through torrents of ice and freezing rain when we hit North Carolina, but by the Virginia state line, it became apparent Southerners have reason to panic about snow.
When you get less than a foot annually, you don't have to worry about driving in the stuff the way us Yankees do.
Commercial trucks wove through traffic so often you flinched whenever you saw metal siding out your window. The other drivers were stuck in two-wheel drive vehicles and either sped past us or strolled on the curb of the road with their four-ways on.
After what felt like 12 hours, we arrived at Jason's brother's cabin in West Virginia and bunked down for the night, figuring it would be a temporary fix. Jason's oldest brother went straight from his air mattress to the blizzard with the intent of digging his truck out Saturday morning.
It was no use. We turned on the news as the snow continued to pile up and the family got more and more restless. I thought I knew the meaning of cabin fever before, but this was the first time it truly made sense.
After a day full of movies and a pot roast dinner, we stayed another night in West Virginia. Jason's dad anxiously packed everyone back into the family trucks early Sunday morning. We got nearly two blocks out, but we could go no further. The roads were lined with waist-deep snow and only a few hills were plowed.
Just when we thought we'd be planning another night in the cabin, Jason's dad and brother found someone with a backhoe and made their own path through the intersection that stopped us.
We came through West Virginia safely after that, and drove around the Pennsylvania Turnpike to get back to Franklin. Our home state was barely dusted with snow, which was surreal after seeing West Virginians literally digging themselves out of driveways five hours before.
If anything, driving through hell was worth it to bring Jason home for 10 days, and I don't think I'll ever complain about snow again.
KELSEY GHERING
[email protected]