Doing happy dance of success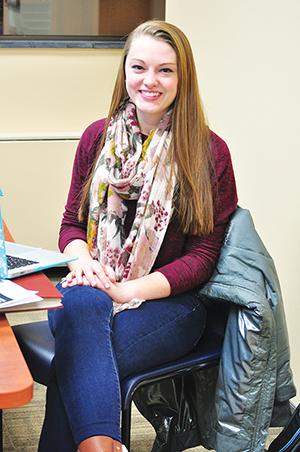 When it comes to micromanaging my life, you could say I'm an expert in some areas, one of which being my unhealthy obsession with list making.
I have lists for schoolwork, for tasks, for things to buy and things to bring home.
I have lists for things to do today, tomorrow and this weekend.
And let's not forget my schedules – a more complex version of a list with times and locations included.
Basically what it comes down to is I like to make lists. Why?
It gives me peace of mind knowing that some piece of paper can hold information that my scattered mind may forget.
Even though I've not quite reached my mother's level of walking downstairs to pick up an item and then forgetting why she even walked downstairs in the first place, I still forget things from time to time.
Nothing is more frustrating than the "oh no I forgot my laundry" moment when you realize your life is in shambles because the thought of a stranger throwing your clothes in the dryer for you is unbearable. Nothing.
So list-making keeps me sane by helping me avoid numerous forgetful disasters.
Considering how much I like list making, it may be surprising that making the list isn't actually my favorite part of the process.
Maybe it's just my wannabe OCD kicking in, but the act of checking off or crossing out a task on a list of things to do is one of the most satisfying things in the world.
Nothing tops feeling superiorly successful after completing a task and putting a sassy little check mark in the box next to it, even if that box reads "Take out garbage."
Completing tasks makes me feel like a fierce diva princess who has her life together. I just feel like parading around saying, "Look at this list! Look what I accomplished! I did all this stuff. I am awesome."
Unfortunately, if I was to actually do that, my roommates would probably think I'm more weird than they already do, and I would come across as a self-absorbed, list-making freak.
So, I save my little happy dance for in my head, and I keep my lists to myself.
But in all seriousness, there's no shame in achieving success, even if your success is as small as checking off a box.
Little boxes for little tasks will eventually turn into big boxes for big tasks and before you know it you can be doing a little happy dance in your head for paying off your student loans or for finally coming up with the money for a new car.
I know I'm getting way ahead of myself here, but there's really no end of things to accomplish. If you want to live a productive life, you're always going to be working toward something more.
The more you work, the more you accomplish and the more you celebrate.
So cue the happy dance, and check off that box – there's no shame in feeling accomplished.
OLIVIA BURGER
[email protected]