SpongeBob teaches editor life lesson on procrastination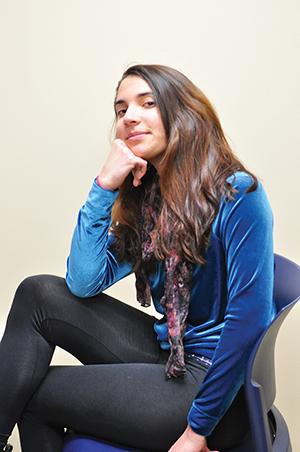 It's hard for me to believe that we are in the third week of the semester. I know that three weeks isn't very deep into the semester, but to me it feels like I just got back to Erie on Sunday.
There is the saying "Time flies when you're having fun," but based on the workload of my semester it could probably be changed to "Time flies when you're too busy to check the time."
When scheduling for this semester I had decided to take it easy for my final semester and only take four classes. I am so glad that I only took four classes.
The next couple of weeks for me are filled with projects, papers, quizzes and presentations. This week alone I had a combined seven things to do. I currently have a larger workload with only four classes than I ever did with a full schedule.
I am so thankful that I did take only four classes; this is a rare case where perceived laziness has totally paid off.
Because I spend so little time in class I can take the rest of the day to work on projects or meet with groups without having to sacrifice much sleep. I even have some days where I can take a break from it all for an hour or two.
The other day I found myself in this wonderful situation. I was able to temporarily set aside my to-do list and take a deep breath.
I had spent a good chunk of the afternoon lying on the couch watching SpongeBob. Just as I was really getting into unwinding the episode title popped it. It was "Procrastination."
The episode highlights all of the things that SpongeBob did instead of writing an essay. This was probably the most realistic episode of SpongeBob ever.
While watching it I'm lying there half laughing and half crying because I super related to everything that he was doing. I can say that at some point I have done every single thing that SpongeBob did instead of working on something that really needed to get done.
Even the dream that he had when he passed out on his desk is a pretty good representation of dreams I've had when stressed with a deadline.
What I found to be the most accurate part of the episode was when SpongeBob actually finished on time and ran to class with extreme joy that he was finally done.
The least accurate part was when Mrs. Puff had canceled the essay because she had a teaching convention. In reality the essay's date would have been pushed back because too many students had emailed the professor that there was no way anyone could have it finished on time.
I'm sure that there are plenty of people who can agree with me on just how relatable this episode actually was.
SARAH BARTKOWIAK
[email protected]