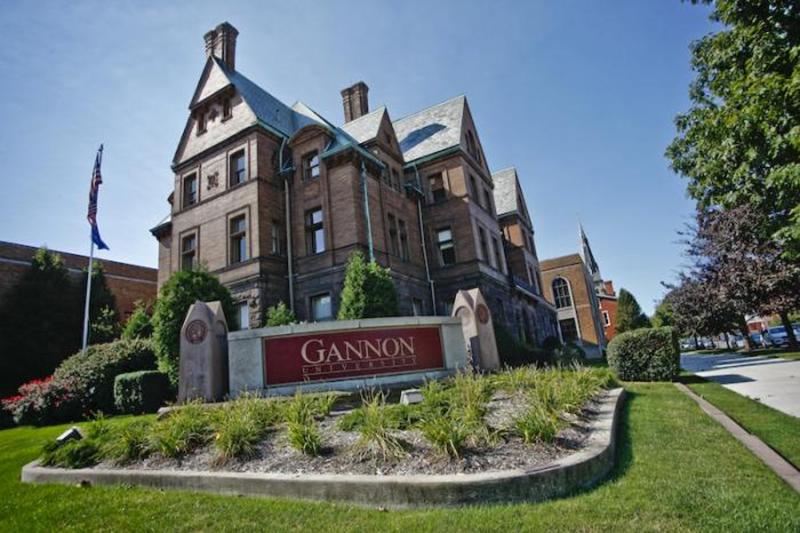 Gannon University is increasing its tuition for the 2015 – 16 academic year by 3 percent in order to cover the expenses from new programs, buildings and features across campus.
Currently, the tuition to attend Gannon is $28,590 for undergraduate students, $30,310 for undergraduate students in the engineering, computer science and health science programs due to laboratory expenses and graduate costs vary depending on the program.
A 3 percent increase in tuition for undergraduate students would result in paying a total of $29,448 per year and the undergraduate students enrolled in programs that have additional costs for laboratory work would be paying $31,219 per year.
Michelina Bowen, a sophomore nursing major, said she doesn't know why there needs to be an increase in the cost of tuition.
"It's hard enough to pay the tuition as is," Bowen said. "I know it is just a small increase, but is it really necessary? What about the students who are already struggling to pay for school?
"Some students rely on an independent source of income to fund their college education, this added expense will make that even more difficult. I don't agree with it at all."
Linda Wagner, vice president of finance and administration, said that after looking at the expenses Gannon has incurred over this past year and would have next year, the increase in tuition is needed to help cover those costs.
"We have new programs, new buildings, rise in faculty salaries and other features across campus that the increase in tuition will be able to cover," Wagner said. "As homeowners face as well, we are seeing an increase in our utility rates that need to be covered and by looking over all the expenses an increase was and is the best option."
Wagner said Gannon is still ranked on the lower scale of tuition costs in comparison to neighboring private and public schools even with the 3 percent increase.
She said she hopes the 3 percent hike will have minimal effect on the students and added that the impact is considered when deciding on the proper action to take when trying to allocate funds to cover expenses.
"We really want to pass on minimal impact to our students," Wagner said.
Michael Haas, a sophomore double major in theatre and political science, said he doesn't view the increase as something to fuss about.
"I think it's rather reasonable considering our size and our tuition costs," Haas said. "We're still affordable and inflation accounts for that increase, I would assume.
"Ultimately, people are going to [complain] about it, but I think their energy would be better utilized on enacting actual changes."
Kaitie Babiarz, a freshman electrical engineering major, said she doesn't agree with the increase.
"It's definitely not something I am happy about," Babiarz said. "A small increase is still an increase and for students like me who are in programs that have additional costs, we can't afford to have the cost increase at all.
"School is expensive as it is and I already feel like I am paying a lot. The idea of an increase isn't really sitting with me well."
Wagner said financial aid will not increase along with the tuition, but for students who have special circumstances or are in need of more financial aid due to the increase are encouraged to visit the financial aid office to see if accommodations can be made.
Officially, students and their families will be informed of the increase through a letter, which is expected to be sent out sometime this month.
The letter will include a detailed explanation of the tuition changes, information on the new programs being offered and an update to the expansion Gannon has had over the past year, Wagner said.
Coji Maddona III, a sophomore education major, said the tuition is always rising but the reward from paying the high cost isn't.
"Education today is going to contribute to the demise of the American middle class," Maddona said.
"Tuition is rising, but the pay of our future job is not rising with it."
BECKY HILKER