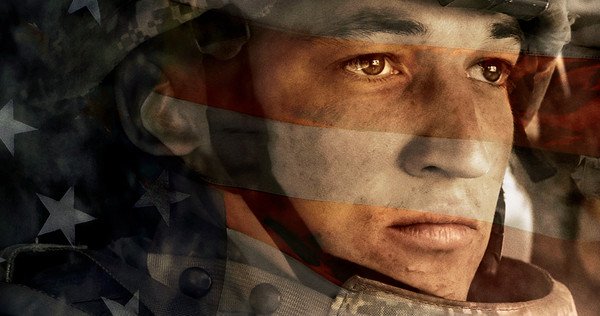 Miles Teller's latest movie, "Thank You For Your Service" is a strikingly visceral portrayal of the true story of three soldiers' homecomings from Iraq in 2007.
Sgt. Schumann, played by Teller, is the story's main protagonist, but the story also follows two of his fellow soldiers as they try to adjust to civilian life again.
Seeing the story unfold in this fashion helps to round out the film and show multiple perspectives from the same problem.
For instance, Solo Aeiti, played by Beulah Koale, is plagued by constant flashbacks of his time overseas, and to fight them, he turns to drugs.
Over the progression of the film, Solo gets himself wrapped up with the drug dealer's business and to help him out, Schumann steps up to the plate and allows Solo to take his place in a rehabilitation program.
This is a common theme of the film, as Schumann does everything he can on and off the battlefield to help his fellow soldiers.
What makes "Thank You For Your Service" different from other war movies of this modern era is that all of its main characters realize that they need help overcoming their problems.
Instead of denying what's wrong and letting the feelings fester, they come to the realization that they need help early in the film.
The problems come in when in trying to get help, they are left high and dry by the systems that are put in place for veterans.
Month-long waiting lists for Veterans Administration benefits and limited spacing in rehabilitation programs are highlighted in grave detail throughout the film, and shows the difficulties that our soldiers face when they try to readjust to civilian life.
Overall, I thoroughly enjoyed "Thank You For Your Service" in the way that I enjoyed similar films like "American Sniper" and "Lone Survivor."
Rather than having a passive movie-going experience and shutting my brain off for an hour and a half, "Thank You For Your Service" pulled me into its story and made me leave the theater with the utmost respect for the brave men and women who are at this very moment fighting for our freedoms that we enjoy every day.
BENJAMIN HAYLETT
[email protected]