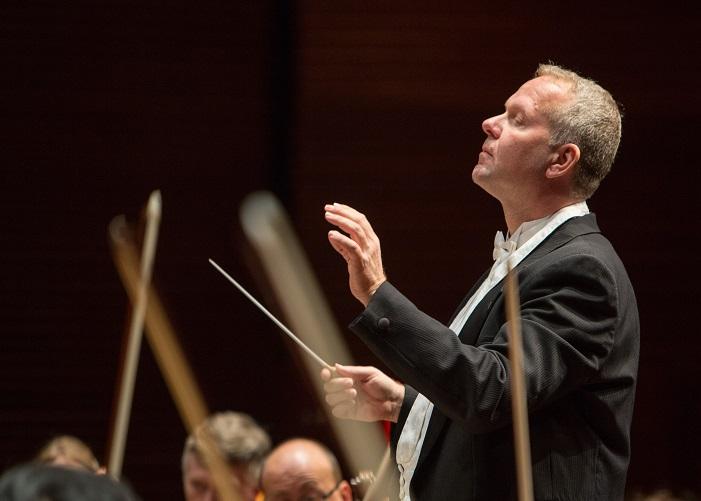 By LAUREN SOVISKY
staff writer
With a new season of the Erie Chamber Orchestra comes a new music director.
After a year of auditioning incoming music director applicants, the Erie Chamber Orchestra narrowed down its selection to one final contender.
Bradley Thachuk will take his position as the new music director for the ECO beginning with its season opener Saturday at the First Presbyterian Church of the Covenant.
Thachuk, a Canadian-born conductor, has a passion for contemporary music and has conducted orchestras and operas all around the world including in the Czech Republic, Slovakia, Switzerland, Italy, Portugal, the United States and Canada.
For the past seven years, Thachuk has held the position of music director and principal conductor for the Niagara Symphony Orchestra in St. Catharines, Ontario, where he upheld the goal in revitalizing the symphony's relationship within the community.
Thachuk will begin his tenure in Erie by conducting the ECO's first concert of the season.
In tradition with its mission to give access to classical music to everyone, no matter their age, education or cultural background, this concert will be free and feature both regional and national talent.
Maureen Conlon will be making another appearance as the concert violinist for Saturday's performance.
Conlon currently resides in Pittsburgh but has used her improvisational violin skills to travel the world and record music for Vineyard Music on their Spanish CDs. Joining Conlon is cellist Danielle Cho.
Together they will be joining the ECO in a night of classical works including Richard Wagner's "Siegfried Idyll," Camille Saint-Saens' "The Muse and the Poet" and Maurice Ravel's "Ma Mere L'Oye."
The concert will begin at 6:30 p.m. Saturday, including a pre-concert talk with Thachuk.
Fpr more information about the Erie Chamber Orchestra, visit www.facebook.com/eriechamberorchestra.
LAUREN SOVISKY
[email protected]