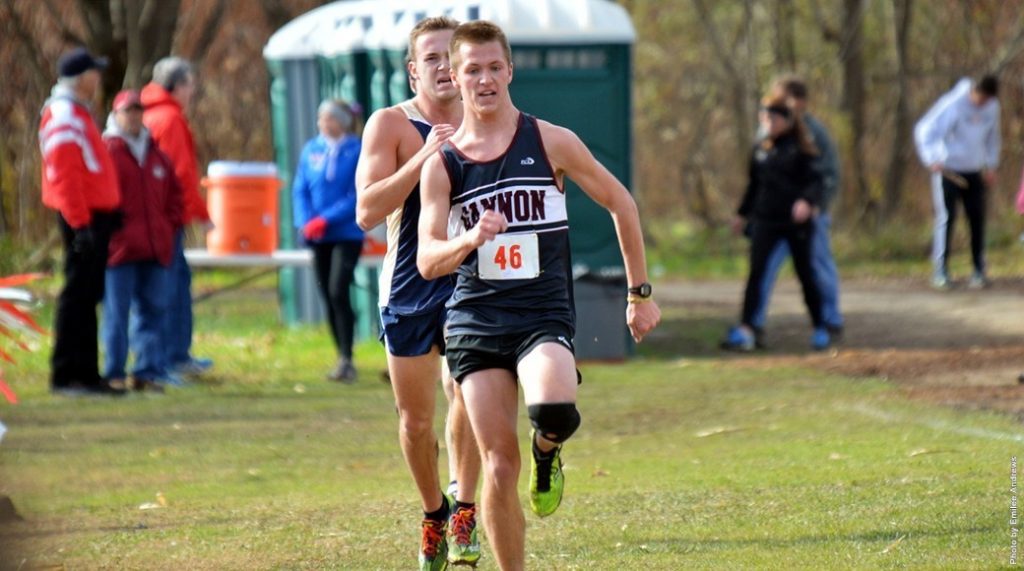 Everyone knows about the big sports—football, basketball, volleyball, baseball and softball.
Whether it's in high school, college or at the professional level, those are usually the sports that get the most notoriety.
However, Gannon University and other schools offer many other sports for students to participate in and watch. One of these sports is cross country.
If you don't know what cross country is then you might live under a rock or have never read The Gannon Knight sports section before.
Thanks a lot. But for to those who don't know of the sport, I will explain it.
Cross country is exactly what the name implies except you add running to the mix. I'm not exaggerating; these athletes run across the country. OK, maybe not literally, but they run a lot.
According to sophomore Garret Sutton, the men's cross country team runs 40 miles a week.
I know this is subjective, but to me, that's a lot and I'm sure the average Joe isn't running that many miles a week.
Now, I realize that some people who aren't on the cross country team may go run 25k's or 35 miles at a time. You know who you are and if you're reading this I give you credit.
If you don't know who this is, ask around; maybe you'll make a friend who teaches you to run long distances or just make a friend.
Back to the teams that don Gannon's maroon and gold as they race through nature lapping up the dirt with every stride.
The women's cross country team had some runners compete in the Penn State Behrend Invitational Saturday and I only say some because the others ran in the Notre Dame National Catholic Invitational in South Bend, Ind., on Friday afternoon.
Those who ran in the Behrend Invitational showed that they've got game and can run with the best of them.
Starting off was sophomore Hannah Sekerak placing 40th with a 5k best time of 23 minutes, 8 seconds. Next, freshman Sabrina Kosnik finished 13 spots later in 53rd with a time of 23:50. After her was senior Emily Roesch coming in 63rd with a time of 24:47 and then sophomore Caroline Bard finished 65th with a time of 24:54.
The men's team started out the season at the Fredonia State Invitational in New York coming in second among five teams. After that they finished 15th among 28 teams at the Notre Dame National Catholic Invitational.
The lads also had some standouts in the Behrend Invitational. Senior David Batista led the charge as he placed 53rd with an 8k time of 32:13 and sophomore Ben Reed followed him up by coming in 72nd place in 35:03.
As you can see, these athletes put in a lot of work so if you ever see them running the streets of Erie cheer them on because they've put a lot of miles on their shoes.
If you don't see them running the streets it's either raining, you haven't left your dorm or they've already outrun the zombie apocalypse.
BRANDON JACES
[email protected]